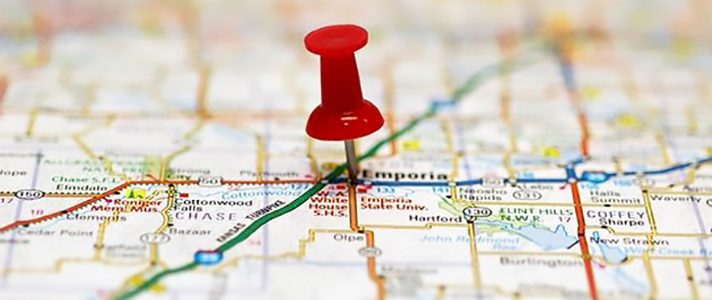 Your Roadmap to Effective Local SEO – Part 2
Getting SEO right takes time, money, effort, and patience. Achieving great rankings in the search engine results is a process and one that requires persistence. Focusing on local SEO is a great way for many businesses to fast track their results within their physical location.
This article continues the local SEO tips we laid out in this Huffington Post article.
Show Off Your Local Pride With a Blog
Blogging is a great way to target local search traffic and to make your website stand out to your local audience.
Posts should incorporate your keywords while providing interesting content that demonstrate your local knowledge and experience. This helps to create a sense of familiarity and trust with your audience.
Mix up posts about your own products and service with short posts commenting on local events that you have been involved in as well as longer, more thoughtful posts that offer information about your local area.
Does your local area have a history in your industry that you could write about? If you work in the tourist industry you could write about your favourite local hotspots. Or perhaps just write about why you love running a business in your area.
Being seen to be an active and authoritative voice in your community and industry is a great way to build trust and credibility.
Engage with Local Bloggers
Relevant backlinks from high quality sites are one of the top factors that Google looks at when considering where to rank your website.
Building relationships with local bloggers is a good way to improve the chances of securing both additional exposure to your primary audience and boosting your local SEO.
Ask local bloggers to write a story about or a review of your business. Be sure not to sound too mercenary – give writers an incentive or a compelling reason to write about your business. You could host an exclusive event to showcase your premises or demonstrate your products, offer a giveaway to their readers, or provide them with new products and ask for their feedback.
Take the time to read their blog (including the comments section) carefully to get to know their style, the topics they cover and the types of people who visit their site. Don't waste your time and theirs by pitching them ideas that are not relevant to their blog.
Connecting on social media with key bloggers in your area and sharing their content is a great way to start.
Establish Relationships With Local Media
Being seen in the local newspaper is a fantastic way to show credibility to your community. If they feature you on their website and link back to you then you get a highly valuable backlink to boost your local SEO.
Some media outlets also syndicate their content to news networks and other publications, increasing your exposure. One way to secure syndicated content on news channels is to write and distribute a press release. This practice does not as much SEO power as it once did, but can be a great way to be seen by a larger audience if your story is picked up by major media outlets.
To have the best chance of your story growing beyond the initial press release you need to think carefully about what news is genuinely interesting. Are you a great small business success story that has beaten the odds to flourish? Do you engage in any activity that supports the community? Have you won any awards?
If you don't have a great story to share- make one happen! Organize an event for your community or a local charity. You could run a quirky competition, or create an exciting new product. Some businesses even try to break a record in order to create some media buzz.
As with building relationships with bloggers, start by doing your homework – research local publications and journalists, and connect with them on social media before reaching out to them to introduce yourself and your idea for a story.
You might just find that committing to a local SEO strategy not only boosts your business, but builds your sense of community spirit and gives you a new appreciation for the area in which you work.