WordPress & WooCommerce
Australia's Leading Digital Agency
TO HELP US SERVE YOU BETTER, PLEASE ANSWER THE FOLLOWING QUICK QUESTIONS
6 Reasons Why WordPress and WooCommerce Websites are the Future of Website Design
Traditionally, WordPress has been a cheaper alternative to costly custom built websites due to its ability to work with template designs and bolt on plugins that expand its functionality. As more and more businesses use WordPress websites, the functionality and flexibility offered by the platform and its open source community of WordPress developers has grown exponentially
WordPress has evolved from a simple solution for bloggers in need of a website to becoming a robust and scalable solution that is used by some of the world's leading brands and web developers. With this continued growth, WordPress' growing capabilities show no sign of slowing down anytime soon. Because of this, we've assembled to top five reasons why WordPress and WooCommerce continue to be the go to web development solution for businesses around the world.
1. WordPress is Open Source
There are multiple content management systems available to build your website on. The majority of these, however are proprietary and therefore require a license to use which usually involves an annual fee. Not only this, but the company who owns and runs the CMS is responsible for running any security patches, updates or releasing new functionality. This means that proprietary CMS solutions are often costly, unsecure and limited in terms of functionality. WordPress provides business owners with another option as an open-source solution. Because WordPress is open-source, the software is free for anyone to use and has a huge global following of developers who have advanced the framework to such a level that it is now the de-facto standard in web development.
2. WooCommerce and WordPress Offer The Best Of Both Worlds
Often businesses won't think of selling their products online when they first look at building a website, only to realise later down the track they're missing out on sales by not having an e-commerce website. When businesses decide on adding e-commerce functionality to their website, it often means they have to hire a web developer to rebuild their website on an entirely different framework. Not only this but most e-commerce frameworks are limited in their ability as a content management system, instead offering a pared back version of competing platforms.
WordPress, as one of the leading content management systems offers almost limitless potential for functionality and design options. As a web developer can easily add the official WordPress shopping cart plugin WooCommerce onto an existing WordPress website, this offers business owners the benefits of an e-commerce website with the flexibility of a robust and scalable content management system.
3. WordPress' Framework is Scalable
Due to the large open-source community of WordPress web developers, there are constant updates and plugins being released. Plugins are small chunks of software that can be installed on a website which allows another type of functionality to work. For instance, there are plugins for image galleries, registration forms and in the case of WooCommerce, online shopping carts. The vast amount of plugins available to your WordPress developer means you can scale up the functionality of your business' website at a moment's notice.
No longer are businesses owners limited by the capabilities of their existing website or required to rebuild when their requirements evolve. WordPress offers a scalable option for businesses that need their website to grow with them. In a world where technology and clients expectations are evolving at a rapid pace, your business can't afford not to invest in a scalable framework that will cater for your requirements in the long term, as WordPress' website builder capabilities does.
4. Security and Ease of Updates
WordPress rolls out frequent updates and its large open source community means that security patches for malware are frequently updated. Due to these frequent updates, your WordPress website is much less vulnerable to a cyber-attack than more outdated platforms. Compatibility issues are a thing of the past with WordPress, these regular updates means that your website will display and function as expected even when web browsers and mobile devices update their software.
If you have a managed solution, you can expect your WordPress web developer or website builder to run these updates frequently on your behalf. Unlike other content management systems, updates are simple to run and don't require any down time or complex networks of staging servers to roll out. Updates are simply run at the touch of a button and if you've used reputable plugins; testing and bug tracking is a virtually non-existent process.
5. WordPress Offers Endless Web Design Capabilities
People often mistakenly think that in order to have a WordPress website, you need to choose from the library of pre designed WordPress templates. Due to this perception, business owners who are looking for a full customised solution often overlook WordPress as a suitable framework for their new website. However, this couldn't be further from the truth- any reputable web designer or web developer will be agree that WordPress is capable of delivering a customised website.
If businesses choose to build their website using the WordPress content management system, the design possibilities available for their website are endless. Your web designer doesn't have to use a template, but rather than can provide a totally customised solution that is designed and developed from the ground up. WordPress and WooCommerce give the control back to the business owner and can adjust to suit your businesses branding and requirements.
6. WordPress Puts The User First
WordPress itself has an intuitive and easy to use interface that most employees will find easy to use. In comparison to other cumbersome website and eCommerce CMS interfaces, WordPress requires little training and is easy to roll out to team members who will be updating the website on a regular basis. The well known WordPress plugin called SEO by Yoast is renowned for making on page search engine optimisation (SEO) user friendly, which means your team of employees can confidently manage your business' day-to-day SEO services and strategy in-house.
WordPress also provide a wealth of knowledge to help business owners understand how to manage and update their websites. WordPress avoids the overwhelm and confusion that has previously meant the job of updating a business's blog or products have been left to the few people in the business who understand how. This intuitive and easy to use interface has meant that all businesses – from a local restaurant to multinational brands – have been able to roll out WordPress successfully to their teams. This flexibility is something that very few competing content management systems are able to offer.
WordPress has truly outgrown its roots as a blogging platform to become the leading content management system available to businesses and leading brands today. The explosive growth of its range of functionality, along with its widespread use is testament to its ability to cater to a wide variety of businesses.
The ability of WordPress and WooCommerce to be able to adapt and support a variety of complex requirements means that they will continue to pave the way for the future of web development.
I had a vision, but nothing I tried worked. That's when I found Chris at Magicdust and told him what I was thinking. A few drafts later, we got there. And I LOVE IT!
Trusted by Leading Brands & Over 10,000 Businesses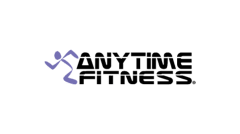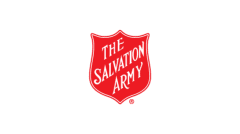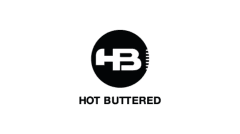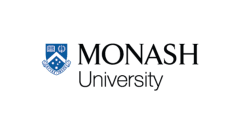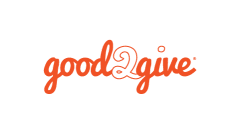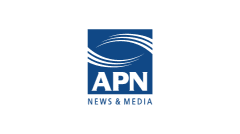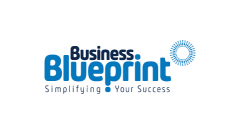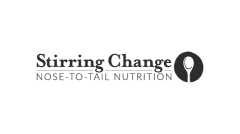 WordPress & WooCommerce Specialists
We build mobile responsive WordPress and WooCommerce websites. Using the power, scalability and flexibility that WordPress offers, our experienced team of WordPress developers are able to deliver a quality customised solution for your business.
We're the experts in custom WordPress development and web design. Our WordPress developers are the specialists in advanced functionality including membership websites, custom post types and WooCommerce.
If you're after a website that offers you all the benefits of an open source solution but with the functionality of a shopping cart, then WooCommerce is the best choice for your online shop. Over 18% of the world's shopping carts are powered by WooCommerce, so you can rest assured you'll be in good company.
At Magicdust, we believe that WordPress and WooCommerce are the future of flexible, scalable and affordable websites for small businesses.
Offering some of the most experienced Brisbane, Melbourne and Sydney web designers and with over 10 years of web development experience and over 4,000 happy clients, we're the trusted web design, logo design, internet advertising, eCommerce and web development partner for your WordPress website or WP eCommerce shopping cart. Even after your website is launched, our technical team of WordPress developers are fully trained to offer you advanced support with your website and can provide advice on how to optimise your website's functionality and user experience.
The 8 Things You Must Know Before Hiring a Web Design Company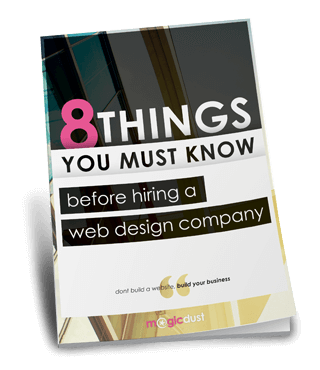 Save time
Avoid common mistakes
What should you expect to pay?
Know what is industry best practise
Make an informed & confident decision
"Thanks for saving me hours of time! This report made hiring the right website company simple."
Download The Free Industry Report!
Q: How much does a WordPress website cost?
WordPress itself is a free, open-source website creation tool and content management system. However, running a WordPress website, at a minimum, requires the purchase of a domain name and monthly hosting costs. To have a WordPress website professionally developed will usually cost between $2000 and $10,000.
Q: What is a WordPress website?
WordPress is an open-source website creation tool and content management system (CMS), written in PHP. It is free to use and supported by a large, global community of users and developers. The WordPress core files are available for download on the WordPress.org website, and need to be uploaded to the website's root directory.
Q: What is a WordPress website?
Every CMS on the market has its pros and cons, so the best CMS is really the one that suits the needs of your business. We have found that WordPress is best option for most people, due to its intuitive dashboard, integration with hundreds of third party plugins and themes, and scope for customisation.
Q: What is a WordPress designer?
A WordPress designer is a web designer who uses the WordPress CMS platform exclusively. A web designer may choose to limit themselves to one platform – in this case WordPress – because it allows them to work quickly and efficiently on a platform that is familiar and predictable.
Q: Is WordPress good for SEO?
The short answer is yes. WordPress has developed a reputation for being an SEO-friendly platform, and has even been praised by Google as a "fantastic choice". In addition to being a very good "out-of-the-box" product for on-page SEO, WordPress also offers thousands of plugins and themes that allow for customisation and adherence to SEO best practice. The author of one of the most widely used WordPress SEO plugins – Yoast SEO – has become somewhat of an authority on SEO himself.
Q: How do I use WordPress for web design?
WordPress is a content management system, allowing you to update content and tweak the design of your website in an easy, efficient manner. If you are not using WordPress to custom design your website one of the first steps in designing a website using WordPress is the selection of a theme – a collection of files that modify the design of your website without affecting the underlying software. This theme will dictate the way your website looks out of the box. WordPress developers can choose to use a WordPress theme in its original state, modify an existing theme, or create a new theme entirely.
Q: How do I design web pages using WordPress?
WordPress web pages are generally classified as either "posts" or "pages". Posts are listed in reverse chronological order and are intended for content that is timely. Pages are for one-off content – like your About page – and are timeless entities. When you publish either a post or a page in WordPress, its design and layout will be dependent on what has been specified in the WordPress theme that you are working with.
Q: What is a CMS in web development?
A CMS is a software application that allows website owners to edit and update the content of their website. CMSs have been instrumental in giving website owners control of their website without the reliance on a developer or web design agency. As such, choosing a CMS that fits the owner's needs has become a fundamental part of the web development process.
Q: What does a WordPress developer do?
Like a WordPress designer, a WordPress developer is someone who chooses to work exclusively on the WordPress platform. They have the same foundation of skills that you might find in a PHP programmer, but have developed a familiarity with WordPress that enables them to work quickly and effectively.
Q: How long does it take to build a website in WordPress?
An experienced WordPress designer can install WordPress to their hosting account, upload a theme and add content to the website within a few days – maybe even hours. A fully customised WordPress website, on the other hand, will take much longer – typically around 6-14 weeks from planning to completion. Like any project, the length of time it takes will depend on its scope and complexity.