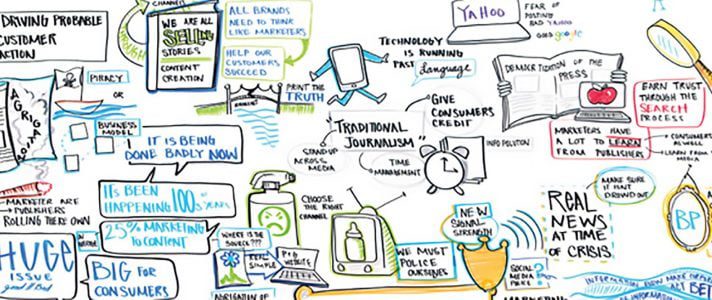 Whitepapers: The Secret Weapon
If you're looking for a new content marketing solution that delivers great results, a whitepaper might be your best bet. Whitepapers can shoot your brand credibility through the roof, whilst providing an effective lead gen tool to your business.
Though the end goal is to generate sales leads, don't confuse whitepapers with salesmanship. A whitepaper should demonstrate the benefit of a particular product or service in context with an accurate assessment of a specific business problem, while avoiding overt self-promotion and branding. You want your whitepapers to be reviewed as demonstrating thought leadership in your field and regarded as an authority piece on the subject at hand. When written correctly and supported by facts and figures, whitepapers can be extremely influential when making decisions on a purchase.
What are the benefits?
Informative whitepapers can help to attract high-quality leads and add credibility to your brand, whereas blatant sales pitches may devalue your trustworthiness. The great thing about whitepapers is, once the content has been created; it continues to work for you as one of the most widely distributed forms of marketing material shared between decision-makers. Highly-regarded whitepapers will help identify your business as a market leader with a logical and forward-thinking approach to a problem that your customers can connect with.
What should you include?
Consumers want to know that you truly understand their difficulties.  Before you can educate your readers on the facts supporting your solution, you need to demonstrate the problem in detail, giving your readers something to identify themselves with. Aim for a minimum of 6 pages with an ideal whitepaper around the 8-10 page length, unless your topic is more complicated and can justify the additional wording. A whitepaper needs to be substantial and informative, but you don't want your customers suffering from information overload. The online audience generally has a shorter attention span and prefer to skim over highlighted points. A text box or sidebar with summary points is a great way for readers to retain key facts and recall the most important information when making purchasing decisions.
Offer your whitepapers as an online download, allowing for the ability to track interest and perhaps even capture the contact information of your readers. If your readers don't contact you first through a subtle display of contact details for further information or discussion, you have the opportunity to contact your customers knowing that this subject is front of mind. Make it easy for your readers to share your whitepapers with other decision-makers as a recommendation from another colleague or peer is a safe assumption that the information is pertinent to them and is essentially an endorsement of your business.
Killer Tip:

A glossary, an appendix and thoroughly referenced facts and figures will go a long way to adding credibility to your whitepapers. Do not stop at just one white paper, as each additional white paper will add value to your business, your subsequent white papers, and goes further in demonstrating your expertise. Remember that the idea is to build the connection between the problem at hand and your company products or services, without openly promoting your brand or you will lose that connection. Your readers must be left feeling as though they have gained something useful from reading your white papers, and not to disappoint your readers by wasting their time with promotional material.