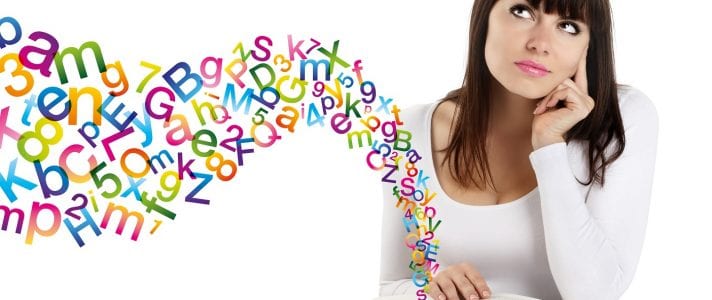 What Should Website Designers Know About Selecting Font?
You might think that website designers are truly blessed with the infinite font options that they can choose from. However, it actually makes it much more difficult to select the perfect typeface for the website design, especially considering that they should use just three different typefaces at the most. What makes this task of selecting the most suitable font for websites even more challenging is that web designers further have to take into account several things such as kerning (the space between the letters), alignment, justification and line height.
So, here are four easy-to-implement practical tips to help website designers find the most suitable font for their website designs.
Consider Loading Time
Loading time should be right at the top of the must-have features list. It is simple – if a font cannot load in a flash, you should simply not use it. In this day and age Internet users will leave a page if it fails to load in a couple of seconds. Needless to say, this is definitely not good for any website. Therefore, when you are searching for the right typefaces, make sure that you remember to test it for speed.
Give Some Thought to Compatibility
The font that is used in your web design should work with modern web interfaces. In order to do this successfully, you will have to test your font on various devices, both mobile and desktop (you might find that it is best just to use one of the options offered by Google Fonts).
Check Readability
There are some basics that will help to make sure that the text can be read with real ease. At the end of the day you can select whichever font your eyes desire, but if it lacks adequate contrast between the background and text Internet users will have a hard time reading it. So, pay attention to the stroke weight, colour and size.
Use Resources
Many website designers find it challenging to pair fonts effectively. Luckily there are resources available to make it easier. For instance, with the help of a web font service such as Google Fonts, you can view font combinations. This is a great free resource – use it! Though, the first option is often the combination that is used too much, so it is best to keep scrolling some more before you select the final combination.
In addition to Google Fonts, there is also Adobe Typekit to mention just one other resource. This is another great tool as you get access to a wide range of typefaces, though the majority of these fonts you will only be allowed to use online.
Selecting the right font is a process that no web designer should rush. So, slow down and be picky. Just because Helvetica is popular does not mean that you too have to use it. Strike the right combo and it will be gratifying to see how it complements the text and helps to let the website design really come to life.
For more information about our services contact our Adelaide website design team.