Upgrade Your Website
Exclusive Offer For Magicdust Clients
From only $990
Enter Your Details
Error: Contact form not found.
4 Important Reasons to Upgrade Your Website
A lot has changed in website design over the years. You are one of our longest standing clients and we are here to let you know about the important reasons why it is worth the investment to upgrade your website. Especially at the exclusive price we have for our existing clients.
"48% of people cited a website's design as the number one factor in deciding the credibility of a business." (Source: IronPaper)
The look, feel and experience of you website is viewed as a direct representation of your business as a whole. Your website was designed over 5 years ago, design trends have changed and your website now looks and functions in a dated way. It is important to present your business with confidence, trust and professionalism through the look feel and experience of your website.
2. Mobile Responsive Design
"On an average, 8 out of 10 consumers would stop engaging with a website if its content doesn't display properly on their device. (Source: Adobe)
Today, everyone has smartphones and tablets, and they are constantly communicating and looking for information through these devices. Your website was built at the beginning of the smartphone and tablet revolution. Your website is not currently responsive and you are now at a point where not having a responsive website will significantly effect your business's presence online.
Responsive design means that your website will display appropriately and effectively on all devices – smartphone, tablet and desktop. Your website will "respond" to the device and screen size that it is being viewed in.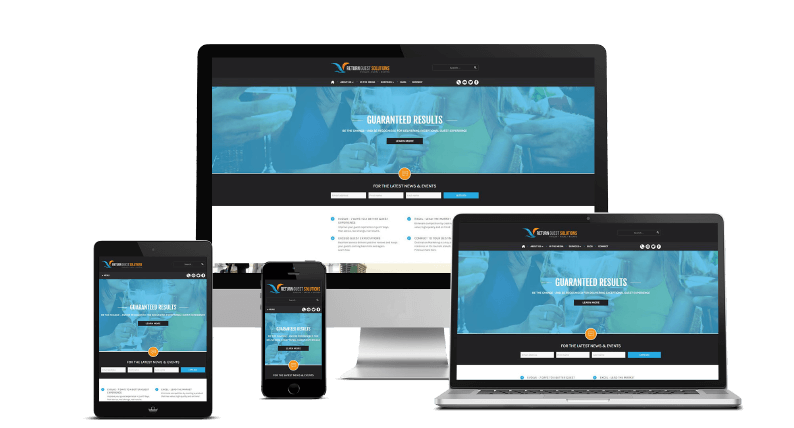 The importance of responsive design is most apparent and necessary on mobile devices. As you can see with the following "non responsive design" example, this version of a website is difficult to view and use on a mobile device. The content and navigation are both very small and unreadable. When people are using a mobile device they often want, and expect, to be able to access information quickly and easily.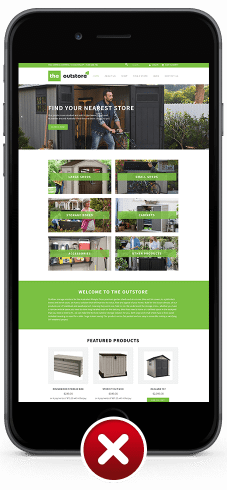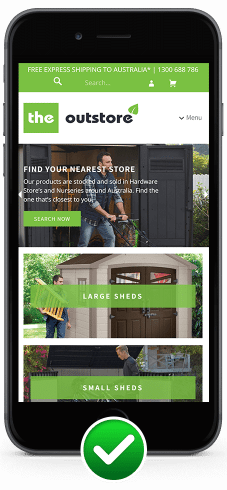 3. Increased Website Functionality
"Slow-loading websites cost retailers $2.6 billion in lost sales each year." (Source: Econsultancy)
There have been huge technological advances in the web design space since your website was designed. These cover two areas, the first is giving your visitors a faster more intuitive and easy experience on your website, and the second is enabling you to present your business more effectively and to also automate certain business functions. The following are just some examples of what functionality benefits are now available:
"Having a mobile-friendly website has become a critical part of having an online presence. Mobile is critical to your business and will continue to be so." – Google
Google is now penalising websites that are not mobile friendly or that have slow load speeds. Google considers these aspects so important, that it will now make your website less visible in the search engine results because of it. Upgrading your website is an important step in any improvement to your search engine rankings and having your website more visible to your potential customers.
Magicdust make the overwhelming tech side of my business stress-free and easy. The ongoing, patient support we continue to receive is priceless.
Your Website is the Face of Your Business
"88% of online consumers are less likely to return to a website after a bad experience." (Source: Econsultancy)
The look, feel and experience of you website really is viewed as a direct representation of your business. So just as you would dress and behave when meeting a client so too should your website be the best professional representation of your business.
We value you as a long standing customer so we have come up with the most cost effective and competitive website upgrade package that we can, exclusively for our existing clients.
Enquire now and we are happy to discuss this further with you.