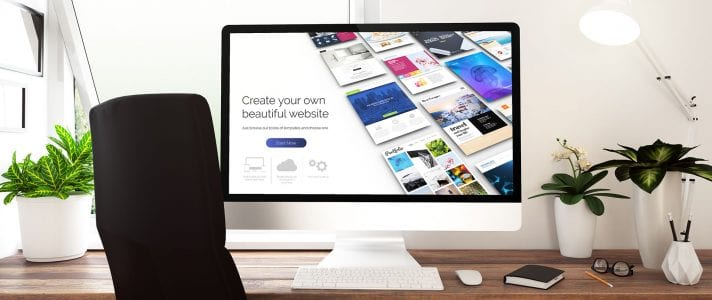 Website Development 101: How to Choose the Best Website Builder
If you're into web development, but not so much into writing codes, you've come to the right place. Plenty of web developers use website builders to make their ideas real. There are various platforms to help get you started with web design.
Before that, you can look at some landing pages to get the gist of what you want to accomplish with your web design. After you have a clear idea of what you need, you can start researching more about website builders. There is no such thing as the perfect platform, though. Every website developer will pick according to their needs and preferences.
Below you can look at some top picks, but it's important to choose a platform that uses HTML5. This is the latest version of HTML and the best to build websites with because it makes the site usable on all the major mobile platforms.
Another important criterion when selecting a website builder is an easy-to-use interface, which makes the web design process simple even for those who lack programming experience.
Without further ado, let's look at some of today's best website builders:
Easy WebContent for Quick Web Development
Easy WebContent just started using HTML5, so your website will be responsive on many mobile platforms. This builder allows maximum versatility for browsers as well, so your website will look good whether you open it with Chrome or Mozilla.
As its name suggests, Easy WebContent is easy to use, which means that your website will be up and running in minutes. After a free registration for the EWC Presenter, Easy WebContent offers you various themes to select from. The web page design templates are unique and quite beautiful, so they can attract potential customers with ease, and direct their attention to the key elements on your website.
Another advantage is that you can customise these themes and templates according to your preferences and your target audience's interests and place important information where its most likely to get seen. The average website visitor spends 80% of their browsing time viewing the left side of a web page.
Apart from these unique templates, Easy WebContent comes with a wide range of hi-res images. You can make your website interactive by using various HD videos and sound clips, along with dramatic graphics.
Duda for Plenty of Free Options
If you're new to website design or want to keep your options open when it comes to website builders, it's understandable that you don't want a subscription. Duda is perfect for people who wish to try comprehensive free plans without too much hassle, but would still like to build a functional and simple website design.
Duda is intended for online stores, blogs, and retail businesses, providing a responsive tool. There are various templates at your disposal, while the editor is easy to use – just drag and drop! The widgets that attract and convert customers are a definite plus too. You can also easily add Disqus, PayPal, and OpenTable to enhance your website performance.
Shopify for Versatile Online Stores
Shopify has the perfect name to summarise its target audience: a web developer who wants to build an online shop. There are already over 300 000 stores hosted by Shopify because this is a versatile web builder. You can use it for companies with a diverse portfolio, as well as for small businesses.
There are various pricing plans, starting at $29 per month, and the interface is easy to use for even a beginner website developer. What's more, Shopify features unique themes. The variety of templates makes it easy to personalise your website and attract customers. Shopify is largely customisable, which means that you can adapt your website design once you extend your business.
BigCommerce for Scalability
BigCommerce is a scalable platform that helps you open an online store. Choosing this website builder is a good idea, especially if you want to extend your business at some point.
BigCommerce features ready-made templates, it's a responsive platform, and there are lots of ways to customise your website. You can easily create a unique and professional-looking website whether you know a bit of coding or not.
The storefront editor is perfect for beginner web designers who aren't well-versed in programming yet. There's also the option to use some code libraries if you want to customise your website, though. For instance, you can use CSS or HTML.
The cheapest plan is about $30 for a month, and you will get your online store ready with all the bells and whistles. If your business develops, BigCommerce can adapt to accommodate your growing needs.
Wix for Unique Templates
Wix uses HTML5, even though it originally started as a Flash platform. Wix has received a lot of praise from satisfied customers thanks to its original template designs. These designs help website developers create impactful and distinctive web designs. You can pay for a subscription if you want more options because the free version is pretty limited in terms of extra features.
Silex for Easy Use
This website builder is free and renowned for its ease of use. In terms of website development, be prepared to solve hosting problems on your own, though.
Otherwise, Silex doesn't require a lot of web design skill or coding knowledge, and you can use it within your preferred browser. The WYSWIG editor has a user-friendly interface: drag and drop to select various options.
If you want to switch between styles or make your website interactive, there are two integrated editors you can quickly learn to use: CSS and Java. In terms of widgets and templates, the paid subscription offers more options. However, built-in SEO is a unique advantage when compared to other website builders.
Webflow for Various Devices
Webflow is uniquely tailored for entrepreneurs and designers. This tool is straightforward to use, not to mention convenient because it works on various devices. Webflow is renowned for its versatility because it encompasses multiple features – from different web design options to CMS and even free hosting.
It's easy to use Webflow even if you don't know how to write codes. This platform allows you to update your website regularly, while the monthly subscriptions are reasonably affordable, starting at $12 per month.
BuilderEngine for Large Websites
Stored in the cloud, your website will be up and running within seconds after you set it up with BuilderEngine, even if it's large. Another advantage is its user-friendly, intuitive interface that helps accommodate a wide variety of users and websites.
BuilderEngine features a free trial package with various themes and hosting options, so you can get an idea of what's in store for you. There are plenty of add-ons on BuilderEngine, but this platform updates its app collection frequently so that you can improve your website.
This builder helps you to create fairly complex websites so that you can address a well-targeted audience. Although you don't need any coding knowledge to work on BuilderEngine, sometimes you might have questions. BuilderEngine has a vast customer support network in place, which shows real user-friendliness. There is lots of useful info you can find on the forums and the Ticket Support Systems.
IM Creator for a Plethora of Free Templates
IM Creator has been around since 2011 and has gained its rightful place at the top of the website builders' list. The main reason why it's so successful is that it provides users with a vast array of gorgeous free templates.
You can use it for your medical practice, for a school, an online shop, or a fitness venture. IM Creator offers free registration, after which you can start using this builder. You can choose to begin with a blank page or template design. There are hundreds of such templates in IM Creator's library, and best of all: they allow customisation. Besides, IM Creator uses HTML5, so your website will be easy to use on various mobile platforms.
SquareSpace for a Free Trial
The free trial that SquareSpace offers is great to browse its website design templates. There is a template for every business, which makes this platform very versatile. The fact that it uses HTML5 is another advantage, making your website accessible via mobile too.
Though, the best thing about SquareSpace is its high-resolution graphics so that you can use professional-looking images for your website. Although the free trial version is relatively limited in terms of options, the paid subscriptions offer customisable choices.
PrestaShop for Business Intelligence
If you have an ecommerce business, PrestaShop should be among your top choices. The builder has been recently updated, having revised the back end so that users can concentrate on business intelligence. The front end has also been changed, so visitors have a rounded experience and convert faster.
PrestaShop shines through its default theme because it's user-friendly and easy to customise. The back end is based on intricate analytics, but it's also responsive and easy to use.
Dunked for Online Portfolio
If you want to bring your online portfolio to life so that you can attract more clients, Dunked offers you a code-free option. The design templates are ready-made and responsive, not to mention professional-looking. These templates have a good resolution, allow customisations and work on various mobile devices.
The template collection is continuously updated, and it's easy to use the preset options so you can change the colours, fonts, and layouts. If you know a bit of CSS, you can use this tool too for any finesse adjustments.
Mobirise for a Mobile-first Approach
The Google Mobile Test shows that Mobirise helps you to create 100% mobile-friendly websites. The interface is easy to use too, just drag and drop. Mobirise is a versatile platform for Mac and Windows users alike. This builder is feature-packed too, with various hosting options, thousands of icons, hundreds of website blocks, and 20 000 high-resolution images. The best thing about it though is that it's free to use!
Strikingly for Optimized Websites
If you want a builder with templates optimised for search engines, Strikingly is your choice. This builder uses HTML5 so your website will be responsive and easy to use on various mobile platforms. The templates and designs are also stunning, captivating your target audience.
Strikingly is one of the best website builders in terms of quick loading speed. It's also a great tool thanks to its thorough and comprehensive analytics so that you can build a unique professional website.
Cabanova for Limited Free Options
Cabanova uses HTML5 too, so you won't need to create a separate version of your website that works on mobile platforms. You can register with Cabanova for free to see if you like its interface, but the free options are relatively limited.
You can only build three pages and store up to 50MB of data, so your website won't be fully functional if you choose the free version. However, you can browse the wide variety of design templates to see if this is a builder you would like to work on so that you can later buy a premium subscription.
Weebly for Free Subdomains
Weebly is among the first builders who have incorporated HTML5 in their platforms so that you can count on a user-oriented, innovative approach. Weebly is feature-packed, meaning designers will love it. The templates are spotless, plus your website will load fast regardless of the mobile platform that your audience is using.
If you want to avoid the hassle of finding a domain name, Weebly offers free subdomains. Users also have the option of registering their own domains with Weebly, though.
Moonfruit for Small Ecommerce Businesses
Moonfruit is the right choice if you want to start your ecommerce website, though you can also use it for your personal web page. Moonfruit is free, it uses HTML5 to create responsive websites in minutes, plus its design editor is thorough enough to allow elaborate customisations and product pages for your ecommerce website.
Jimdo for Extra Bandwidth
Jimdo is the perfect choice if you're looking for unlimited bandwidth. There are plenty of design options, and Jimdo is a feature-packed platform to build a website that looks professional.
Jimdo has many subscription plans and uses HTML5. Among its most notable features, Google Maps integration is most useful for small businesses. The storage capacity is enormous, and the paid subscriptions start at $5. For this small amount, you can get anything from cool widgets to personalised stats, SEO, and a domain.
For more information on cheap website design services, get in touch with our website design Melbourne team.