Web Development
Australia's Leading Digital Agency
TO HELP US SERVE YOU BETTER, PLEASE ANSWER THE FOLLOWING QUICK QUESTIONS
5 Web Development Insights that Businesses Need to Know
It is vital that you work with a web developer who is competent and reliable, and one that you can trust to help you grow and succeed online.
Your relationship with your website developer may be a long and intense one, spanning multiple versions and improvements to your website as your business evolves, so it is critical that you feel comfortable with them and are confident that they understand what you are trying to achieve with your website.
Here are five key things that you should understand about web development before you begin any website development project.
1. Web Development is Not a "Once and Done" Project
"When will our website be finished?"  It is one of the most common questions posed by small business owners eager to consider this item on their to do list complete.  Yet it is not one that has an easy answer and indicates a lack of understanding of how dynamic your online presence needs to be to continue to compete and grow.
In fact, the initial creation of your website is just the first stage in it's lifecycle.  As your business scales and evolves your website will need to adapt to fit growing needs.  You may need to incorporate additional functionality, split the site into different segments, or offer new ways for your visitors to find and interact with content.
The website will also need to be developed over time to meet the ever-changing digital demands and trends. A website that was designed to meet cutting edge specifications 15 years ago looks pretty out of date now! Not to mention technological changes to devices, browsers and multi-media formats that all have an effect on how your website will be viewed by visitors.
What is considered to be best practice now may be ineffective, dated or even non-functional in a year's time.
For this reason, beware of selecting a web developer in Sydney based purely on price for the initial website creation! Selecting the lowest bidder can often result in paying a higher price in the long run. You want to find a designer that is passionate about what they do, knowledgeable about current best practices, and has their finger on the pulse of changes on the horizon. They should be familiar with multiple platforms, CMS and types of code, and be able to clearly explain why they recommend specific choices for your website.
However, it's not just about the code.  Don't overlook the importance of the human element. At the end of the day you want to be comfortable talking to your web developer about your ideas and vision for your website and business. Make sure you choose a team who you feel comfortable with, can easily communicate with and who understands your core goals and objectives.
Your relationship with your web developers is probably going to be a long-term one, spanning multiple projects to keep your website up to date. Be sure that they will offer you full support for ongoing maintenance and improvements.
2. Keep User Experience at the Heart of Web Development
Don't be fooled by looks alone! When viewing website design it's easy to be drawn to the sites that look slick and stylish – especially if moving from an older website.
However, appearance is just one part of the whole picture. Your website needs to perform if it is going to bring you customers.
While it's undeniably important for your website to look great and reflect your overall branding, be wary about focusing too much on aesthetics at the cost of performance.
Watch out for:
Fancy animations that can slow page load times. What is the point of beautiful and stylish effects if your visitors lose patience and leave before seeing them?
Large file sizes, for example videos or code, which can also cause your website to lag. Your web development team should be able to advise you on how to keep bloat to a minimum and apply some tricks to ensure that items only load as they are needed.
Innovative browsing options. While interactive videos, pictoral menus and horizontal sliding tabs can all add flair and make your website stand out from the crowd, they need to still be intuitive and inviting enough to encourage visitors to keep browsing to different areas of your site.
Functionality matters, and it matters a lot.  It should be easy for your visitors to navigate to what they are looking for, and the site should guide them through any transactions or marketing funnels in an intuitive way.
Your website should be able to handle all of the business activities that you need it to.  To that end, it is important that you are clear when communicating these needs to a web developer.  Think carefully about the different purposes that your website will have.
If you are selling online, what shopping features do you want your ecommerce website design to include?  Will your site connect with your stock management system for real-time inventory counts?  Do you need to assign barcodes to your parts or products?  Will you need additional security or encryption to keep customer information safe?
Perhaps you will need interactive elements on your site, such as allowing customers to design their own products or add a personalized message. Maybe you have complex product variations that customers will need to choose during their purchase such as size, colour or materials.
Don't take it for granted that your web developer will automatically include the features that you need in your website.  Be as specific and detailed as possible when explaining your needs to avoid any confusion, frustration and unforeseen costs.
Always remember that you know your business better than anyone else – including the web developer.
While they know websites, they don't necessarily have a clear picture of what is best for your website unless you tell them. They will be able to design a website that can work for your business needs but it is very important that you communicate this to the web developers and go into details about the objectives and workings of your business.
3. Have a Management Plan
Having a web development team you can rely on for support is great, but you will get more value out of your website if you can manage ongoing content updates in house. This will give you more control over your costs and ensure that any money you invest in your website is spent on more technological issues. It will also let you make quick changes without depending on anyone else's schedule.
For this reason, it is important that you choose a content management system (CMS) that your team and SEO company can use comfortably and confidently to regularly add new content such as blog posts, products, and web pages.  Similarly, it should be straightforward to manage and update existing content, letting you stay in control of keeping information up to date and fresh.
Have you ever visited a website in July only to see a message about their Christmas holiday hours? Or seen a promotional message for Mother's Day when you visit in October? Maybe the last post on a website is from 3 months ago… or even longer! These things don't give the impression that anyone from your business is monitoring your website. A lack of recent, up to date and current content on your website can make visitors question the accuracy of all information. Even a small amount of doubt can be enough for them to choose your competitor. Don't lose customers this way!
Although adding and editing content to your website can seem daunting, there are many popular CMS platforms available that are easy to use. Some of the most widely used platforms for small business sites are:
WordPress
Drupal
Joomla
Sitefinity
Concrete5
Prestashop
Your web developer will likely advise you on what platform is best suited to your website. Ask them to explain the pros and cons of any recommendation they make. Each has their own strengths and weaknesses.
Larger, established CMS platforms such as WordPress also mean that there is plenty of training and support available to help you and your staff to learn how to manage the website.
4. You Don't Need to Start from Scratch
As we just noted, there are already a range of high quality CMS platforms available on which to build your website.  Although the core platform is the same, websites built on a popular CMS can look and act vastly different from each other. The first level of customisation is generally the theme – the overall look of the site. Themes can be customised to give you the look, feel and functionality that you are looking for. Web developers can also create a new, unique theme for your website.
Your site can further be customized by using plugins and apps to add extra functionality.
With so many ways to customize a CMS there is really no need to reinvent the wheel, and in fact, creating a website custom coded from scratch has several drawbacks:
more expensive
difficult to manage, maintain or upgrade without the help of the original web developer
no support community
On the other hand, content management systems such as WordPress have been used for hundreds of thousands of websites for many years, meaning that they have been thoroughly put through their paces and are robust and well tested.
There are also existing communities and experts ready to offer advice and help for just about any issue that may crop up.
These CMS platforms will also reliably adapt to ongoing digital changes, allowing for future scalability to meet the needs of your growing success!
5. Ensure You Maintain Ownership
This final point is one of the most important, yet unfortunately one of the most commonly overlooked by business owners during a web development project.
You should always make sure that all elements of your website are in your name. This includes:
domain name purchase
domain registration
website hosting
any purchased software, plugins or apps
stock images, videos and audio elements
licenses for the CMS or other software used to build your site.
If your web developer handles these purchases and then bills you, just ensure that the purchase is done in your name and that you are given any receipts and license agreements that accompanied the purchase.
Not only will these documents allow you to prove ownership of the elements, but will let you easily upgrade or renew any items as needed in the future.
While you may need to delegate management of these more technical aspects to your web developer, they should always be acting on your behalf and you should ultimately be able to own all aspects of the website.
This is not a trust issue, it's about retaining control of your business property.  Imagine if your web developer has registered your domain name in their name and then falls ill and cannot provide you with the necessary details to renew? Or perhaps their business is sold or stops trading – what happens to your website? An even more sinister scenario would be if you have a dispute with them and they decide to withhold access to your site. Sadly, it's not unheard of.
Understanding these five important elements of web development can save you time, money and frustration as you embark on a new website project.
From ideas to reality, my experience with this awesome web design team has been pure magic!
Trusted by Leading Brands & Over 10,000 Businesses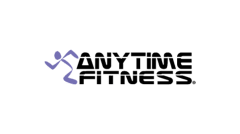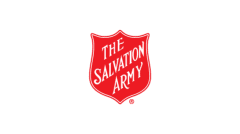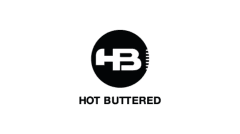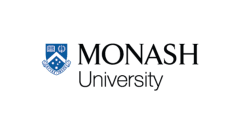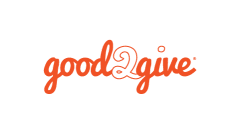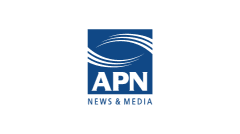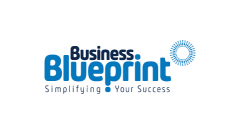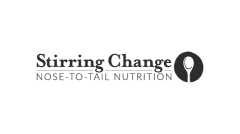 The 8 Things You Must Know Before Hiring a Web Design Company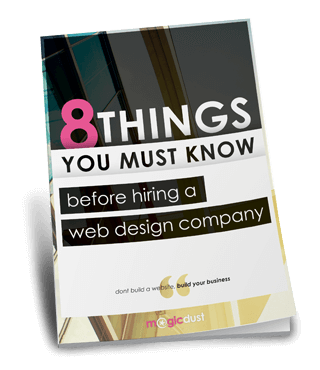 Save time
Avoid common mistakes
What should you expect to pay?
Know what is industry best practise
Make an informed & confident decision
"Thanks for saving me hours of time! This report made hiring the right website company simple."
Download The Free Industry Report!
General Web Development FAQs
Q: What to look for in a web development company?
Understanding what to look for in a web development company can be critical; the choice you make can have a major impact on the success of your business online. We suggest choosing an established web design company with an extensive portfolio of websites and a history working with businesses like yours. Look to reviews online to gauge how satisfied clients have been with the company's work.
Q: How much does website development cost in Australia?
This is another question where the type of project will heavily influence the cost. In general though Australian web developers will sit on the higher side of the pricing spectrum across the board. Similar to developers in Los Angeles and London. Places like NYC and San Francisco will command the highest prices for web development where the projects in general are large in scope and are well funded, so that drives market prices. Web development in countries like India and Hungary are some of the best technically in the world and are generally priced on the lower side of the scale. An interesting thing to remember is that web development is a global industry and many projects are running teams from different countries at the same time. Technology has removed barriers to communication and collaboration, allowing everyone in the world to have full access to the resources they need to create anything they want.
Q: What is web development technology?
Web development technology falls into two key categories hardware and software. Types of software technology used in web development is HTML 5, PHP, JavaScript, XML, JSON, PYTHON, Linux, .NET, MySQL databases, etc. just to name a few. Some of these are used for specific purposes, eg front end development, backend development, passing data between sources, or simply interfacing between the hardware and the other software technology being used on a server.
Q: What is the best web development platform?
This is a question that has one clear answer: it depends. Anyone who says there is one single best web development platform will lead you astray. Developers generally have skills in one or a number of related platforms. Usually a developer will be a huge fan of a specific platform, and will have the strongest strengths in the platform they love. Like a musician playing guitar, piano or drums. There are definitely leading platforms for certain software projects, but there is no one best for every web development project. Also technology is evolving and innovating so fast that something leading today my start losing ground tomorrow as new technology emerges.
Q: How to build a website?
Websites can be built from scratch using handwritten code that is suitable for web browser processing that will deliver the desired outcome. These days there are a lot of open source or proprietary code resources which allow developers to simply find the code they need and use it, sometimes for free and sometimes for a fee. There are also software systems that have been developed that present a nice friendly user interface that allows a non-tech user to create a website, these systems are commonly known as Content Management Systems (CMS).
Q: How to build a website from scratch?
Depending on the project, you may find that there are no suitable existing Content Management Systems for your idea. This would be extremely uncommon and would probably only emerge in a very high tech, innovative context. Even then many websites are built using existing software platforms and frameworks to reduce the amount of work needed to type thousands of lines of code that already exist and are available for use. However to build a website from scratch would usually involve a project planning and scoping phase, in this process it would be decided what kind of resources are needed, both software and hardware to run the systems. Then the developers would begin to create some wireframes and some scrappy prototypes to give the idea some form. This stage can also involve testing and getting user feedback. Once a direction is clear and established more resources can be allocated to the project to build a beta version of the website. A key to building any software is testing and ensuring the product being created will solve the users needs in a meaningful way. A website is never really 100% complete. As the product evolves, and the audience evolves innovation will always command development and growth.
Q: What language should I use for web development?
It really depends on the project, and the infrastructure that already exists or is part of the project scope and planning. Underlying operating systems will often include the language being used on it, for example Linux and Microsoft use different languages. Again you will need advice on the best language suited to the whole project scope, and some areas may use different related languages for various parts of the project as is best practise.
Q: What are web development services?
In a classic sense web development services span everything from registering your domain name, the hosting servers needed to keep a website live and online, email hosting, storage and routing, security layers to protect your website from being vulnerable to compromises, breaches and data theft. Then the actual scoping, planning and strategy for the build out of software and the underlying hardware infrastructure needed. Execution and creation of the online product is a key part with many layers that is often called simply web development. Some companies will extend their services to design, user experience and user interface design as part of the development, including testing and feedback of the project.
Q: What is a web development company?
A web development company is primarily concerned with the technical, non-aesthetic side of a website project. However the company may also have a strong design team working in house alongside the development team. These companies can provide access to services like domain registration, hosting, email management as well as the actual digital project creation.
Q: What is web development?
Web development is the skill of using web technology, strategy and digital product development to bring an idea to life. Web development could be siloed off into its own department, but in truth a solid web development project requires collaboration for all facets of the project to be successful. The areas concerning the web developers would be technology and software related, building the actual mechanics of how a website will work. However it is useful to not only tell web developers what to build, but to include them in the strategy and idea stages as many innovations come from what's possible in technology and somethings are not immediately obvious to a non-tech minded designer.
Q: What does a web developer do?
A web developer essentially codes.They are trained and experienced in writing the code for online software programs and web apps. They follow instructions from a project scope or design brief and build out a product with a specific functionality. Eg Esty.com – A website where you can post items you have made and want to sell to the world. Or Huffingtonpost.com – A news media website that delivers new articles in real time. They usually will be specialists in a certain web development language, and will have the knowledge and skills to use that language and related languages to build a useful solution.
Q: How do I find web developers?
The best way to find a web developer is by asking people you trust and know for recommendations. People who have had a successful project launched that is similar in scope, budget and functionality to your desired outcome. If you do not know anyone who can offer such a recommendation you will need to do your research and find a company or person you feel is a match. As mentioned before, they need to be used to doing projects for the budget and scope that you are requesting. We have found that projects stop when either a project is too much for a developer and they don't yet have the skills or know how to proceed, or the project is too small and becomes annoying to a company used to creating large high budget projects. Finding a match, and an experienced developer who is also part of a team who can offer all the other aspects of the project is a must.