Web Design Perth
Australia's Leading Digital Agency
7 Stats that Inform Great Web Design
1. First Impressions Are Critical in Web Design
94% of a website user's first impressions are design related. (Source: Veopix Design)
Nearly all website users will make up their minds about a business based on the website design alone, before even understanding what the business offers. People process visuals much faster than text, so this means that the design needs to be compelling enough to represent and promote your brand immediately, and to encourage further engagement. The branding and design need to convey authority and assure the visitor that they can trust you.
The aesthetic composition of layout, colour, images, space and fonts all need to be handled well to present your company in the most professional and appropriate way  to your target audience and achieve an optimal first impression.
2. Load Time Could Make or Break Your Website
40% of people will leave a website if it takes more than 3 seconds to load. (Source: Econsultancy)
More and more we are all expecting to access the information we need faster and faster. Website visitors are ruthless when it comes to the ease and speed of their user experience and will simply leave and go to a competitors website if there are unnecessary delays and frustrations.
Messy and inefficient code, functional over-complexity and image and video sizes are the main factors that will slow down a website. The overuse of social widgets and other marketing trackers and plugins also need to be monitored closely.
While desktop browsers in general can handle more bandwidth heavy websites, the trend overall is toward mobile access which has a more conservative view to bandwidth consumption. It's a good idea to keep updated on page load times with analytics, and continuously optimise content for quicker loading times, especially with each browser update. These seemingly small changes to a website design could exponentially decrease bounce rates and increase website revenue.
Google now has a load speed test which is a factor in determining a websites ranking in search results. So not only do visitors want fast loading websites, search engines are rewarding websites that load faster.
3. Mobile First, Desktop Second
62% of companies that designed a website specifically for mobile had increased sales. (Source: Econsultancy)
Designing for mobile first is the new status quo in website design, and for good reason. The majority of web users are now using smartphones to communicate, find information and make purchases daily. So it is imperative that the visual design, functionality and user experience of the website is first and foremost optimised for the mobile user.
Purchasing, for example, via mobile is a notable statistic that is growing annually. There are some brilliant mobile ecommerce solutions which are helping users make quick and easy transactions, so any older and onerous 'paths to purchase' are becoming less tolerable for savvy consumers, resulting in lost sales.
The opportunity here is to ensure the website design is thoughtful and purpose driven to provide the user with the most efficient and effective path toward their end goal.
4. Quality of Design Means Quality Conversions
38% of people will stop engaging with a website if the content/layout is unattractive. (Source: Adobe)
Once again visual aesthetics are being shown as a critical factor in a websites success. The analogy can be drawn that if you walk into a shop that is messy, dirty and unorganised you are going to be less inclined to stay there for long. On the flip side if you walk into a beautiful space that is welcoming and relaxing you will naturally spend more time there.
Quality website design can be measured as the quality of the design and the intuitive nature of the websites usability. People will simply stop using a website if the content and layout is illogical and unattractive to them. It's important to ensure the quality of design is impeccable and intuitive, on brand and shows users the most efficient path to solving their needs.
5. Contact Information Needs to Be Constantly Visible
44% of visitors will leave a website if they cannot find any contact details or a phone number to call. (Source: KoMarketing)
This website design error has very negative implications and is surprisingly very common, but the good news is that it's also the easiest error to rectify.
Contact information always needs to be one click away, regardless of what page of the website you are on. The footer is a great place to have quick contact information. The phone number should be in the top right of the website header and it must have "click to call" functionality to make the experience of the mobile user as easy as possible. You also need a contact page that has all your contact details including a contact form and there should be a link to this page in the far right of the main navigation menu.
6. Reviews Are As Priceless As Recommendations
72% of people trusted online reviews just as much as personal recommendations. (Source: Ironpaper)
As the internet becomes more populated and crowded with websites for companies – good and bad – as well as online marketing and advertising becoming more prolific, it can be hard to know who to trust and what services are better than others. Reviews on a website serve as a confirmation of legitimacy and help to share information about how others experienced a product or how a service worked for them.
Include a clearly labelled reviews section on a website, the customer reviews and testimonials will help address the concerns of prospective customers who are still unsure about engaging with your company.
7. Great Design Impacts Your Brand Credibility With Visitors
75% of users base the entire company's credibility on its website design. (Source: Veopix Design)
This is huge! But it also makes a lot of sense. In this digital age peoples primary experience of a company is very rarely a face to face meeting or even a phone call, it's online, and first and foremost it's the company website.
A website design has to convey a sense of credibility as users are reluctant to trust brands that they don't know. To get them to make contact or proceed through a checkout, you need to let them know they can trust the business. Using trust marks like reputable client logos, press mentions and industry association memberships and an informative about us page, go a long way to building credibility. It is integral for a business to look and feel trustworthy to the user so that they feel comfortable enough to choose to engage with the brand.
Summary
So, in summary, these 7 statistics are a great guide to highlighting what the key elements of a great website are and the direction they are going. Also showing that website design needs to consider an important blend of visual design, functionality and optimised user experience.
Magicdust make the overwhelming tech side of my business stress-free and easy. The ongoing, patient support we continue to receive is priceless.
Trusted by Leading Brands & Over 4000 Businesses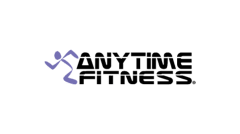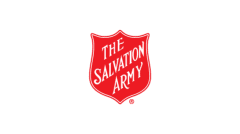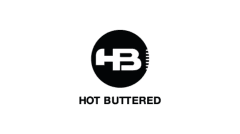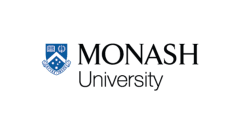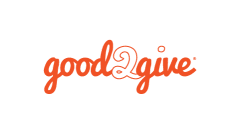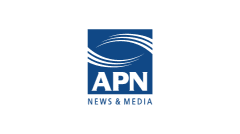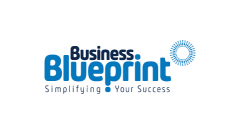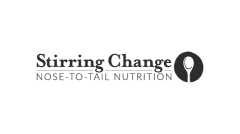 Perth Website Design Services
Servicing Perth Businesses Since 2006
Our team of web developers, designers, strategists and account managers are all highly skilled and can work with you to scope out your entire project, whether you're an established business or just getting started. We have a large number of clients in Perth and have honed our process over the years to ensure it's as efficient and streamlined as possible. And with our happiness guarantee you can be assured that you will be delivered a website that you are 100% happy with.
We take an active approach in understanding you and your business, your industry and target market, as well as your competition to ensure every design element works towards your business marketing goals. This understanding of all the elements of your business, along with our years of experience we are confident that we can set you on a path for success based on your vision.
Perth's Favourite Web Designers
Whether you are after an information style website for your small business or an ecommerce solution we are to deliver you the best possible design for an affordable price. We deliver websites that not only look amazing but are robust. Built on an easy to use content management system (CMS), that gives you complete access and control over your website and your content 24/7, the platform is one of the industry's most recognised for being search engine friendly and intuitive.
Locations & Services
Also providing web design Adelaide, Sydney and Melbourne wide since 2006, we are Australia's go-to full service digital agency. Our team of friendly web designers boast years of experience and can work on everything from simple website designs to more complex custom web design projects. 
The 8 Things You Must Know Before Hiring a Web Design Company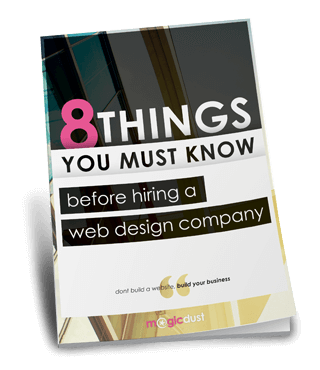 Save time
Avoid common mistakes
What should you expect to pay?
Know what is industry best practise
Make an informed & confident decision
"Thanks for saving me hours of time! This report made hiring the right website company simple."
Download The Free Industry Report!
Q: What is a website?
By definition, a website is is set of web pages, hosted on one or more servers, that are accessed over the internet via a unique web address. They can contain text, images or multimedia content, taking the form of news websites and blogs, social media websites, directory websites and corporate websites (among many other things).
Q: What are the different types of websites?
The evolution of website design means that there are now many different types of websites in existence, serving a variety of functions for individuals or businesses. Common types of websites include ecommerce websites, brochure websites, social media websites, news and magazine websites and directory websites.