Web Design Melbourne
Australia's Leading Digital Agency
10 Principles of Good Website Design
1. An Intuitive Visitor Experience
Your customers motivations and needs should always be at the front of your mind when you are thinking about your website. Try to anticipate the questions that they might have and make sure that the answers are easy to get to through straightforward and intuitive navigation.
2. A Clear and Concise Pitch
The average attention span of a website visitor is fleeting, with most making a decision to leave or keep reading in under ten seconds.  That's not a lot of time to grab your visitor's attention and effectively convey who you are, what you do, and most importantly, why they should choose you to do business with. Make sure this critical information is succinctly worded and prominently placed on your homepage.
3. Well Defined Call to Actions
What do you want visitors to do when they come to your site? Make a list of these goals and then create clear call to actions that will encourage your visitors to move through your sales funnel.
Some established call to actions and positions to consider include placing your phone number in the upper right corner of each page, including your full contact details in your site footer or sidebar, and incorporating buttons next to key sales messages to nudge them in the right direction.
4. Consistent, Quality Content
The content on your website is a core part of your marketing. It should always be of the highest quality and free from grammatical and spelling errors. Your content should also be consistent, helping to create a clear sense of your company and brand personality.
If this seems like a tall order don't be scared to hire a writer who can deliver expertly crafted content that conveys your marketing message in an engaging, creative way.
5. An Attractive Design
Create a place on the internet that is a genuinely enjoyable place to visit. Your website design should fit well with your overall branding, whether that is bold and colorful, or slick and corporate.
Colors, layout and design elements such as buttons, graphics and menus will all have an effect on the overall impression a visitor has of your company, and can create a strong and lasting impression of your brand.
6. A Responsive Design
With a growing number of website visitors using a mobile device to access content your website needs to look good on all types of screen sizes. The easiest way to do this is to make sure your website is responsive, meaning that it will automatically scale or serve a visitor a version that will display optimally on their device.
7. A Secure, Stable Platform
The platform which you choose to build your website with will impact the way that both your staff and customers will interact with it, so it need to perform well for both.
Your sales and marketing team need to be able to quickly and easily add products, content and other resources as well as implement any changes or new features with minimal hassle. Visitors should enjoy a seamless experience on your site without encountering delays, errors or downtime. A good rule of thumb is to look for a CMS which is well established, has a good support network and is actively maintained and updated by the creators.
8. Measure, Tweak, Repeat
Is your website working for you? What areas could be improved to make it perform better?  The only way to discover ways to increase your conversions is to test different variations of copy, call to actions and marketing efforts to see what gives the best results.
The first step in this process is to track conversions. Whether you use a tool such as Google Analytics or keep a simple tally of daily email enquiries on a whiteboard, the important thing is to keep a record of conversions and use this to compare how different changes to your website or marketing efforts impact the results.
9. A Carefully Laid Out Marketing Plan
Getting the word out about your website is a big challenge, and one that is easier if you have a marketing plan in place to keep your activities consistent and strategic. Once in place, measure the results of all marketing carefully and continue to tweak and look for additional opportunities.
Your business is unique, so don't rely on a template marketing plan. Put some thought into who you audience is, where they can be found online and the types of marketing they will respond well to. Building your website traffic takes time, so stick to your plan!
10. A Great Web Design Company
A website design company can take a lot of the stress out of creating a new website, bringing with them a wealth of experience and knowledge about SEO, content marketing and visitor conversion.
Look for a company with a large portfolio of relevant work, a team who are happy to talk to you about your goals as well as answer any questions you have. Making the right choice now can lay the foundations for the success of your website.
Magicdust's recommendations have been invaluable and their service has been impeccable.
Trusted by Leading Brands & Over 4000 Businesses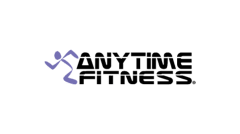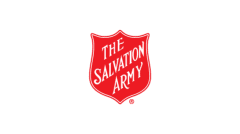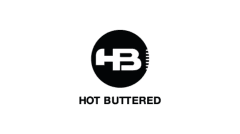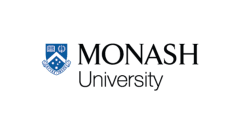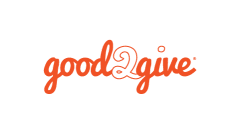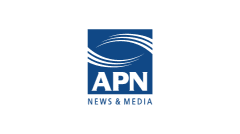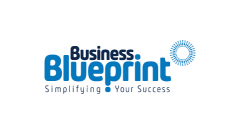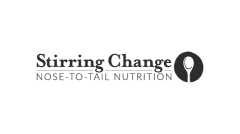 Melbourne Web Design Services
Quality Web Design for Melbourne Businesses
Magicdust designs websites that make your brand stand out. Offering website design Sydney, Brisbane and Melbourne wide, we will help your business grow. We do this by keeping abreast of current online marketing trends and combining them with great web design. We know how busy you are, so we keep our process simple. Our web designers get to know your business and your audience, understand your goals, and learn about your competitors. This in-depth knowledge ensure a website design that works for you.
Locations & Services
We provide Melbourne, Adelaide and Brisbane website design services and a wide range of online marketing solutions. It can be challenging to find a first-class website design company that boasts experienced website designers who are focused on offering personalised services.
Q: How to find a good web design company?
The best way to find a good web design company is to use one that is established in the industry and supported by a long list of positive testimonials and online reviews. To an extent, this guarantees an acceptable level or service and delivery. That said, it is also important that their style of work fits with the vision you have for your company's website. Browse through their portfolio online – it should be extensive – and look for examples of websites that are as close as possible to the one you have in mind. Pointing to a website that you like is often a good way to open a conversation with a new web design company.
Q: How long does it take to create a website from scratch?
In some cases, creating a website from scratch can be faster that a website redesign because it can be customised specifically to match the current demands of the business. It is difficult to estimate that length of time it will take to build a website without knowing the requirements of the project, but, in general, one can expect a timeline of 12 to 16 weeks. Large-scale projects, complex ecommerce websites and highly customised websites can take much longer to complete.