Web Design Brisbane
Australia's Leading Digital Agency
6 Statistics that Point to Best Website Design Practice
1. Make It Easy for People to Love Using the Website
88% of online consumers are less likely to return to a website after a bad experience. (Source: Econsultancy)
One of the most important statistics for any business is repeat business. Returning visitors become loyal customers, and loyal customers are likely to become the best brand advocates. So ensuring that users have a seamless and engaging experience with the brand (both on and off the website) is crucial to the success of a business. To avoid users having poor experiences on a website, ensure the website has a simple and intuitive user experience pathway and that testing is in place on any new features. Also survey and keep track of all feedback and complaints while endeavouring to fix and update the website accordingly.
2. Contact Information Needs To Be Accessible
51% of people think 'thorough contact information' is the most important element missing from many company websites. (Source: KoMarketing)
Ensure that the website has a clearly labelled contact section, and that the phone number including area and country code, and a central email address is listed on each page. The site-wide footer is a good place for this. If there is a physical location as well, it's great to list that too, including the state and country, so people can visit the store if they are near the area. The phone number should be in the top right hand corner of the website and it must be "click to call" enabled to ensure ease of use for visitors on a mobile device. Being highly available also helps to build trust and reassures visitors they will have some recourse if they are unhappy in any way.
3. Mobile Friendly is Not An Option it's a Must
48% of users say that if they arrive on a business website that isn't working well on mobile, they take it as an indication of the business is simply not caring. (Source: MarginMedia)
In the current digital age, users are browsing the internet daily on their smartphones and mobile devices, and if your website isn't mobile responsive, then they will likely leave. Websites that aren't optimised for mobile offer little value in the current internet economy and reflect poorly on the brand, leaving visitors frustrated and clicking elsewhere. What studies are showing is that this experience is having a detrimental effect on the business brand and reputation.
Being mobile responsive is so important that Google is also now placing value on mobile friendly websites and marking them as such in the search results. There is also preference given in the search ranking to websites that are optimised for mobile.
4. Quality of Design Affects The Brand
Once your page loads, users form an opinion in .05 seconds. (Source: Kinesis Inc.)
The quality of a website design and aesthetic must look legitimate and impress users immediately. If a design is not comparative with industry expectations – then it's likely it will need an update. It's recommended to change and upgrade website design every one or two years, as design trends change so quickly, and technology is always advancing. So keep the design on point by testing it with people in the target market, and allocating an annual budget for website upgrades.
5. Product and Services Pages Are Hot Real Estate
Increase sales on a website as much as 225% by providing sufficient product information to your customers at the right time. (Source: User Interface Engineering)
One of the key ways to increase sales is to provide users with enough information at the crucial moments in the sales process. Use thorough and impactful product and service descriptions to deliver the perfect sales pitch at the time when the visitor is making a buying decision. One of the key ways to do this, in addition to great product shots, is to use rich media such as video or 360 imagery, provide reviews on each product, and detailed descriptions. Some online stores have implemented a social hashtag integration to allow customers to upload images of themselves with the product, or wearing the product, this increases social proof and reassures visitors of their purchase. Increase sales by simply providing customers with engaging information at the right time.
6. Your Customer Experience is Your Point of Difference
By 2020, customer experience will overtake price and product as the key brand differentiator. (Source: Walker Info)
With so many online and offline businesses vying for people's attention, it is predicted that by 2020, customer experience will overtake price and product as the key brand differentiator. This is an impactful factor in the future of online sales. So the reality is, if a brand can't offer an incredible experience for users, they are likely to lose them to a competitor. Every product has unique selling points, but these can be replicated by others every time a new product comes out. Ensure that the user experience is unmatched. The website must emulate the ultimate experience in order to win customers over every time.
Summary
A website can be the definitive asset of your business, and leveraged well it can bring great success. We hope these points have shed some light on your website project and have inspired you to embrace the power and influence of the internet for your business.
Choosing Magicdust was the best decision. Thanks for being part of my team. I really appreciate your advice and assistance.
Trusted by Leading Brands & Over 4000 Businesses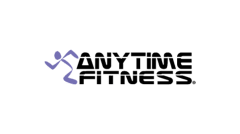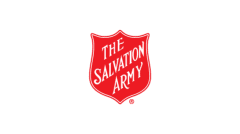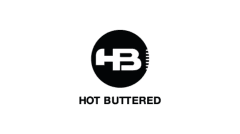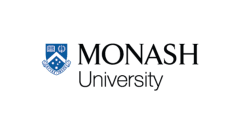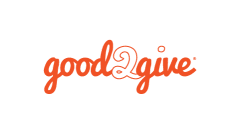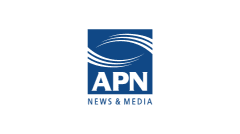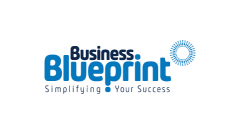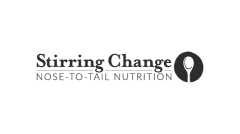 Brisbane Website Design Services
Creating a Website for Your Brisbane Business
Your website needs to stand out from the crowd. Magicdust designs websites that help your business grow. We constantly look at current online marketing trends and combine them with great web design. Our Brisbane web designers will get to know your business and your customers, learn about your competitors, and understand what you want to achieve. Armed with this knowledge, they will create website design that works for you.
Your Website Process
You're busy, so we'll keep the web design process simple. Our team of account managers, designers, developers, marketers and strategists are experienced professionals who can make your vision a reality. First, we will create an online strategy based on your goals. Whatever your vision for the website is, we will set you on the right path. We'll look at your brand, then move on to the website development. Finally, we provide ongoing marketing support. Make your Brisbane-based business stand out with a new website from Australia's leading web design company.
Locations & Services
Also offering professional Melbourne, Sydney and Adelaide web design and web development services, we are a full service digital agency that specialises in online marketing services, ecommerce services and logo design to mention only a few. Providing web design Sydney, Adelaide and Melbourne wide for thousands of business clients, we strive to offer a local and personalised service every time, while keeping the costs down.
Q: What makes a good web design company?
There is no single answer to the question of "what makes a good design company?", but there are certainly a few things to look out for. A good web design company, first and foremost, is one that delivers a product in line with the customer's goals and requirements. A website might have the most beautiful design in the world, but if it does not support the business's core objectives, then it is not doing its job. We suggest looking for an established business with a strong focus on customer service and record of positive reviews and testimonials from satisfied customers.
Q: How much does an ecommerce website design cost in Australia?
It is difficult to put an accurate cost on ecommerce website design in Australian without knowing more about the size and scope of the project. Typically, a smaller ecommerce website with minimal customisation will start around $5000 and can reach upwards of $100,000 for complex, large-scale websites.