Web Design Adelaide
Australia's Leading Digital Agency
5 Web Design Statistics that Can't be Ignored
1. What's on Your Products and Services Page?
47% of website visitors check out a company's products/services page before looking at any other sections of the website. (Source: KoMarketing)
The product and services page is integral to a business. Almost half of a website visitors check out a company's product and services page prior to viewing any other section of the website. This is key data, highlighting the importance of strong sales and messaging on these pages to pitch the businesses strengths and uniqueness. Assume that this is the only page they will look at and consider the information that is needed to communicate your brand, company, and products and services completely. It has become increasingly important to incorporate rich media into these pages, for example videos, images and graphs. These all help users with their buying decisions – to feel more comfortable and confident to purchase. Also ensure that the products/services page conveys a sense of trust and credibility.
2. Power of Reviews
82% of consumers trust a company after reading customer content. (Source: Demand Metric)
Users feel a lot more comfortable purchasing when they are aware of other customers experiences with a brand. Having a section on the website devoted entirely to reviews, or populating product pages with reviews at point to purchase, is integral to help unconvinced visitors become 100% comfortable with investing in a product or service. It's a good idea to also automate the process of asking customers to review an item or service after it has been delivered. Sometimes this might need to be incentivised with a discount or exclusive offer. Gathering reviews is well worth it in the long run, to ensure that visitors feel comfortable making their first purchase and develop a sense of trust with the brand.
3. Load Speed Matters
Slow-loading websites cost retailers $2.6 billion in lost sales each year. (Source: Econsultancy)
It is so important to ensure that a website is optimised to load quickly so that visitors aren't tempted to simply leave. It's good practise to regularly check the analytics and ensure that page load times are within reasonable timeframes. Less than three seconds is ideal. Do not be tempted to ignore this element of your website optimisation, because it will cost in lost visitors and sales. The longer page load times are, the lower the conversion rates will be. Ensure that all images are optimised to load quickly and that social widgets and marketing plugins are minimised as they often bloat a website and slow its download speeds.
4. Quality of Design
48% of people cited a website's design as the number one factor in deciding the credibility of a business.(Source: IronPaper)
In order to instigate trust with website visitors, ensure the website design has been tested with the target market for feedback on aesthetics and user experience. Include a wide range of people to see if they are engaged with the design and feel and that they can trust the brand from an initial impression.
5. Mobile Friendly
On an average, 8 out of 10 consumers would stop engaging with a website if its content doesn't display properly on their device. (Source: Adobe)
Websites that are optimised for mobile, and are completely responsive, allow visitors to appreciate the design, follow calls to action and have the best chance at converting into paying customers. Remember that website usability and responsiveness is integral to Google rankings and that mobile is a high priority, or risk letting your website get left behind as more and more people view websites entirely on mobile devices.
Summary
These are 5 strong stats that on the surface may seem simple, however the impact is very measurable and once remedied and executed correctly will have a significant result on a website's performance and success.
The Magicdust design team and Account Manager are outstanding. They have helped me over the last year in designing a couple of websites that we are now really proud of.
Trusted by Leading Brands & Over 4000 Businesses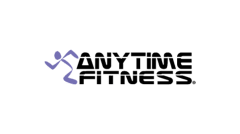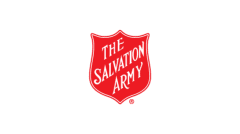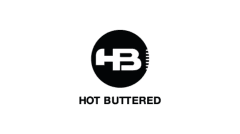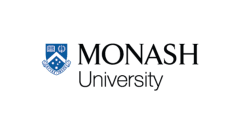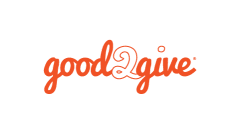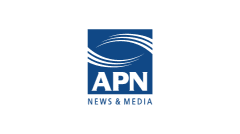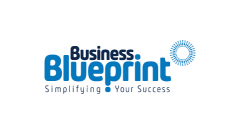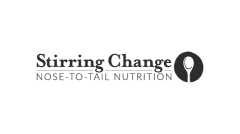 Adelaide Website Design Services
Servicing Adelaide Businesses Since 2006

With a passion for combining the latest in design with the functionality required to ensure you can easily convert your visitors to leads and customers. We deliver affordable websites and ecommerce solutions that not only look amazing but can continue to grow with your business. Built on an easy to use content management system (CMS), that gives you complete access and control over your website and your content 24/7, the platform is one of the industry's most recognised for being search engine friendly and intuitive.
Your Website is Your #1 Communication Tool

Being small business website design specialists, the team at Magicdust's priority is finding the right solution for our Adelaide clients. Combing functionality and affordability with a focus on the influence your website has on your business, our team of web developers, designers, strategists and account managers will work with you to scope out your entire project, whether you're an established business or just getting started.
We have a high number of clients in Adelaide and have honed our process over the years to ensure it's as efficient and streamlined as possible. And with our happiness guarantee you can be assured that we will deliver a website that you are 100% happy with.
Adelaide's Go To Website Developers
Whether you are after an information style website for your small business, an ecommerce solution or a logo design we are to deliver you the best possible design for an affordable price. Built on robust, full-function CMS platforms specifically tailored to your requirements and business needs. Our team of account managers, designers and developers will work closely with you to advise on the best development path based on your vision. Having worked with thousands of small businesses we're acutely aware of the influence your website has on your business. Our mission is to deliver a website that will be your most valuable sales and marketing tool, deliver consistent and positive return-on-investment.
Locations & Services
Providing locally based and experienced Melbourne, Brisbane and Sydney website design and web development services, we are a 100% Australian owned and operated company. All of our website design packages come with personalised designs and robust content management systems. 
The 8 Things You Must Know Before Hiring a Web Design Company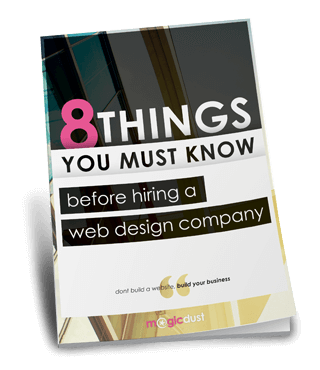 Save time
Avoid common mistakes
What should you expect to pay?
Know what is industry best practise
Make an informed & confident decision
"Thanks for saving me hours of time! This report made hiring the right website company simple."
Download The Free Industry Report!
Q: How much does a website cost in Australia?
The cost of a website in Australia will vary depending on the size and scale of the project. Small to medium-sizes businesses can expect to pay $2000–$4000 for a simple brochure-style website and in excess of $5000 for an ecommerce websites with basic functionality. For larger businesses requiring a higher level of customisation, costs can range anywhere from $10,000 to $100,000.
Q: How to design a website?
Designing a website tends to include a number of well-defined stages that drive a project from conception through to completion. These might include project definition, project scope, wireframes and website architecture, graphic design, development, testing and website launch (which in some cases will follow a soft launch).