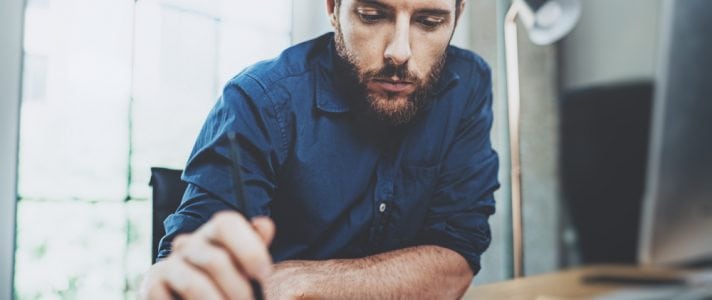 Understanding your ecommerce fulfillment options
What is the most significant part of an ecommerce business? What matters most when you are selling products online?
Yes, the right marketing strategy is important. The same goes for a large market base. However, there's something more critical than these two: the ability to deliver the goods you promised. It will be useless to work on increasing your customer base by having the best advertising campaign if you can't deliver. This is why warehouse fulfillment is a crucial part of your business.
Ecommerce Fulfillment Process: What does it mean?
Let's start with the basics of the fulfillment process. Warehouse fulfillment begins when you receive an order and ends upon delivery of the product. However, there are several factors and aspects to consider the starting point and the endpoint. Common questions include:
How will your customers place an order?

How will you process orders?

What is your warehouse picking and packing system?

What is the estimated delivery time?
The fulfillment process will be affected mainly by the size of your business. Let's go over the basics in the next section.
Small Business and Start-ups
In-house warehouse fulfillment is more convenient for small business owners and start-ups. At this point, you only have a few people working for you. Issues with employees hiding mistakes and wrongdoing are minimal. If it does happen, it's easy to spot the error and pinpoint the person responsible for committing it.
For your company, the process might involve:
Taking orders from customers over the phone, or via the internet.

Forwarding the customer order to warehouse personnel.

Picking the order based on the order.

Packing and sending the order to the customer.  
Once the item gets shipped out, you have completed the process.
Large Corporations
Logistics becomes more complicated for bigger companies. Managing this aspect of the business process may be outsourced to make the process simpler. Hiring a company to take over this function allows your business to stay efficient, and it's an effective strategy for managing overhead costs. Many companies resort to outsourcing their logistics due to budget constraints.
Are you paying for a warehouse? If you outsource logistics, you can say goodbye to warehousing fees. Companies in this business will take care of the goods prior to delivery. All you have to do is forward the customer order to them, and they will take care of picking, packaging, and shipping. Reliable firms will also manage your inventory level and take care of the goods, so your customers will receive orders in good condition without unnecessary delays. Just by eliminating warehousing costs, you can save tons of money.
Caution: Read This Before Your Outsource
Outsourcing is a practical choice to save on costs, but you need to be wise. Look into the reputation of the firm and their success rate. Ask them what kind of reports they will furnish you – delivery reports, inventory levels, and other customised reports you want. If you are interested in large scale ecommerce operations without dealing with excessive costs outsourcing is the way to go.