Small Business Websites
Impressive. Affordable. Fast.
THE 10 COMPONENTS OF A SUCCESSFUL SMALL BUSINESS WEBSITE
1. Small Business Elevator Pitch
It has been found that the average internet user spends less than 10 seconds on 90% of the websites that they browse. Therefore it is imperative that your website grabs the eye of the visitor and engages them to stay. Your first step is to ensure that you have an effective small business elevator pitch.
The first piece of content on the home page of your website needs to be concise and to the point. It needs to summarise what your small business does, which segment of the market your services or products can benefit the most, and that you are a trustworthy and reliable business to deal with.  This "pitch" is the most important piece of content on your website and needs to be captivating and persuasive.
2. Compelling About Us Page
The 'About Us' section should be inspiring, powerful and innovative. Most often the 'About Us' section is the most neglected page on a website. Most small businesses believe that sharing the back story of the business and some information about its founders is enough. This is absolutely not true. The focus of this page should be on creating trust and confidence in the prospect visiting the page.
Give faces to the leadership. Add photographs of the leadership team to help the visitor to personally connect.
Show them how customer obsessed you are. The content should focus on how you help your clients in their requirements.
You can also weave in examples of previous client successes. This will help in reassuring your prospect that they are in safe hands.
3. Excellent Quality Content
We can never underestimate the value of quality content. At the end of the day, if the website does not have valuable, high quality content, you are not going to engage visitors no matter how attractive the website design is. Write, re-write and fine tune the content with the help of an internet marketing company, so that the end result truly captures the essence of your small business.
Keep the content simple, to the point and in the language of your target audience.
Organise the content throughout the website carefully so that it has a smooth flow and is easy to find on the website.
The objective of the content is to be informative, helpful and attention gaining. And it should also be easy to remember.
4. Call to Actions
Call-to-action prompts are incredibly effective tools to attract the visitors attention and get them to interact with your small business website. When used well they help in converting visitors into active prospects. Call-to-action prompts ensure that the visitor is able to access all the important information easily and quickly. Each page of the website should have something to entice the visitor – call, enquire, buy a product, sign up for the newsletter, download a whitepaper. The invitation should be clear and simple.
Ensure that your contact number is present on every page of your website. Ideally have it on the top right corner.
Have other contact details and quick links in the footer of all web pages.
Use call-to-action prompts to steer the visitors to different pages in the way you want them to depending on the outcomes you want to achieve.
5. Track your Conversions
The objective of any website is not just to be a pretty platform that provides information. The ultimate goal is to generate leads and sales. In order to achieve this the website needs to be visible to prospects, then it needs to engage them and then convert them into leads and sales. It's important to have as much visibility on this process as possible, and you do this by tracking your conversions.
Where does each conversion originate from?
What is the cost of each conversion?
What pages or pieces of information on your website generate the most conversions?
These are some of the questions that you need to answer through careful tracking of visitors on and through your website.
6. Optimised User Experience
The best way to increase conversions is to design the website and its content in a way that is in line with your visitors' requirements and goals. Put yourself in your visitors shoes and look at your website from their perspective. By doing this, your small business website will be able to cater to your visitors' requirements better and work towards converting them into customers.
Ensure that the website layout is clean and it has clear information pathways.
The ultimate user experience is to provide information to your visitors before they even realise that they need it.
What problem or problems do they have?
What information do they need in order to solve their problem?
How can you help them in their process of resolving the problem?
Buy answering these questions and providing them with valuable information you will build trust with the visitor and you will guide them closer to completely solving their problem which is purchasing from you.
7. Mobile-Friendly Design
Now more than 50% of visitors to your website will be on their smartphones. So it is critically important that your small business website design is mobile-friendly. Research shows that if people using a mobile device come to a non-mobile optimised website they will spend less time on your website, engage with the content less, and are more likely to leave your website and go to your competitors that do have a mobile website design. In addition to this Google is now penalising websites that are not mobile friendly. Google considers it so important, that it will now make your website less visible in the search engine results if it is not mobile friendly.
8.  Stable Content Management System
The performance of the website is dependent on the platform it is built on. If you are planning for an ecommerce website, then the platform is a critical element in its success. The content management system (CMS) should be robust and sturdy. With a good CMS system it should be easy for a small businesses to add content as needed.
The CMS should load fast and be SEO-friendly.
Modifying content should be easy irrespective of the device used.
The CMS should have a huge user and web developer community (eg. like a WordPress website) so that you can be ensured of regular updates.
9. Attractive Design
Your website will be the primary visual representation of your business to the world. It will create first impressions and reflect the professionalism, style and trustworthiness of your brand. It is essential that your website is attractive and captures the visitors' attention.
The web design should look and feel like a place that a visitor would like to spend time on.
It should portray your business, products or services in such a way that your business looks superior to your competition.
The website design should be simple and clean with easy navigation.
10. Choosing the Right Web Design Agency
You can ensure that your small business website has all the key components needed for its success by choosing the right web design agency. Before choosing the agency, it is essential that you check their previous work and verify whether their work mirrors the key elements mentioned above. Opt for an agency which has done work in line with your particular requirements.
The web designer should be able to understand your specific needs.
Check with them on how they plan to incorporate these essential elements while designing your website.
Once you choose the agency after careful evaluation, have and faith and believe in them.
The right web design agency not only will help you in getting the website you deserve but it will make the journey a pleasant one.
WE MAKE YOU LOOK GOOD ONLINE
Magicdust is a web design company revolutionising websites for small businesses and startups. Traditional website solutions are either too expensive or are Do-It-Yourself and require too much time and are too complex or technically demanding. Our small business web design solution is affordable, fast, exceptionally designed and most importantly, it's done for you. And you can trust we know what we're doing – we have built over 10,000 small business websites since 2006.
Magicdust make the overwhelming tech side of my business stress-free and easy. The ongoing, patient support we continue to receive is priceless.
Trusted by Leading Brands & Over 10,000 Small Businesses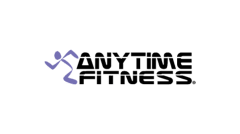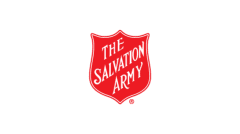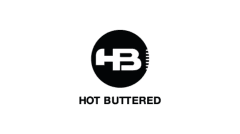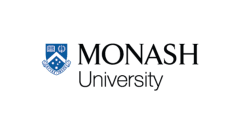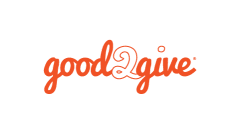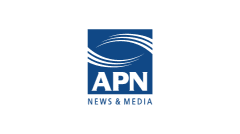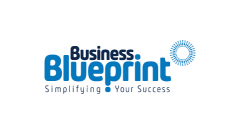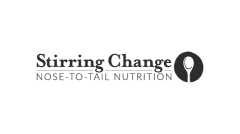 Small Business Website Design
Locations & Services
We provide Melbourne, Brisbane and Sydney web design and online marketing services for businesses across Australia. Our core services include quality open source websites, logo design and ecommerce. Providing website design Melbourne, Sydney and Brisbane wide for more than a decade, we are Australian businesses' go-to full service digital agency.
The 8 Things You Must Know Before Hiring a Web Design Company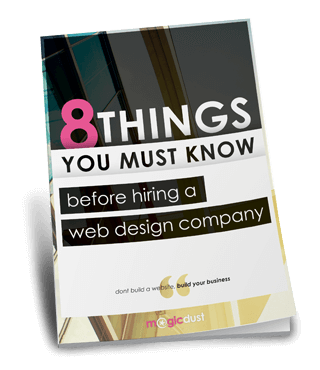 Save time
Avoid common mistakes
What should you expect to pay?
Know what is industry best practise
Make an informed & confident decision
"Thanks for saving me hours of time! This report made hiring the right website company simple."
Download The Free Industry Report!
Small Business Website FAQs
Q: How many small businesses don't have a website?
A 2016 study by the Australian Bureau of Statistics found that more than half of businesses in Australia still do not have a website. Among micro business, with 4 staff or less, 63% did not have a website. This number decreased to 41.9% for small businesses with 5–19 staff members.
Q: Why should I have a website for my small business?
Websites can offer value to businesses or virtually any size or description. They enable your customers to locate and contact you, they reflect a degree of professionalism and credibility, and they give you an additional avenue from which to promote – and potentially sell – your products or services.
Q: How do I set up small business website?
Setting up a small business website requires a plan that will see the project from conception through to completion. Part of this process will involve deciding on the purpose of the website, the goals you are looking to achieve, whether or not to take on a web design agency and which content management system to use.
Q: How much should a small business website cost?
The cost of a small business website will depend on the size and complexity of the project. Simple templated websites can cost as little as $500–$1000, while more complex, custom websites will cost upwards of $3000.
Q: Why is website content important for a small business?
Great website content is essential for keeping your readers engaged and interested in your products or services. Content can also form a major component of your digital marketing strategy with its ability to bring customers to your website, boost brand awareness and position you as an expert in your industry.
Q: What is the best way to create a website for a small business?
In determining the best way to create a website for your small business, it is important to understand how vital the website will be to the business' success. If you are planning to sell goods or services online or will be relying on an online presence to generate business, then we suggest taking on a professional web design agency. Using a content management system like WordPress or Wix is an option for those looking to get things started on their own, but will require a basic understanding of web design. Do not underestimate the amount of time a website can take – both to create and maintain.
Q: Do you offer small business website packages?
Magicdust has been catering to small businesses since its launch in 2006, and offers a variety of tailored small business website packages to suit most budgets and requirements.