Search Engine Optimisation
Australia's Leading Digital Agency
TO HELP US SERVE YOU BETTER, PLEASE ANSWER THE FOLLOWING QUICK QUESTIONS
The Fundamentals of a Successful SEO Strategy
The following touches on some of the essential aspects of on-page and on-site search engine optimisation, providing insight into some of the fundamentals of a successful SEO strategy.
Keyword Research
Keyword research and selection lie at the very core of any search engine optimisation strategy. The goal is to select key words and phrases that have high traffic volume, strong commercial intent and at the same time are competitively reachable given the current state of your website's rankings and authority. Once selected it is generally best to be committed to the successful ranking of the chosen keywords and build on their success.
Website Backend
The platform and code with which your website is developed needs to be SEO friendly. The website needs to be easily crawled and indexed by the Google bots and ideally easy to mange in order to optimise the URLs and other SEO elements of the website. The URLs need to follow best practice, be customisable, and not duplicated. Any old web pages that are of value, whether from a previous website or from within the current website, need to be 301 redirected to their new location. This process is something that can be quite complex and in order to maintain the integrity of your existing rankings – this is something best left to the professionals at an SEO company.
Target Pages
There can be great value in selecting or creating designated target pages within your website that can be the focus of specific keywords and phrases. Depending on the semantic and topical relationship between your selected keywords it is usually best to only target 3-5 keywords per page. Keep in mind that the home page is the most important page of the website so it is often best to focus this page on the most important keywords in your SEO strategy.
Keyword Targeting
There are certain aspects of each web page that need to be specifically targeted by your SEO company for keyword inclusion.
URLS: The main keyword or keyword phrase should appear in the page URL. This assists the search engine from determining page relevancy for the search query.
Page Title: The most important keyword for the page should feature in the page title at least once and ideally be as close to the start of the title text as is appropriate.
Headline (H1): It is considered best practice that the primary keyword phrase for the page appear in the main headline (H1) of the page.
Images and image alt attributes: It is also considered best practice to have at least one image on the page. An image infers a comprehensiveness of the information on a page and also provides an opportunity to optimise the image with the page's main keyword(s) through image title, file name and alt attribute.
Meta description: Although the content of the meta description isn't considered to be a a direct factor in Google's algorithm, they are incredibly important in determining click through rate and user engagement. The meta description is your advertisement in the search results so it needs to be keyword relevant and also appealing and engaging.
With most website nowadays there are inbuilt SEO tools to help you improve your keyword density on and on-page keyword optimisation. One of the most well known of these tools is called SEO by Yoast, which is a plugin that is purpose built to work with any WordPress website. Any experienced WordPress developer should be able to help you install this tool onto your website.
Page Content
Each target page should be at least 400-600 words, contain the target keywords at least twice and also include any appropriate semantically and topically related keywords and phrases. The content should be unique, valuable and more than just self promotional. The page content should be appropriate and relevant such that a visitor would be unlikely to go "back" to find an alternative and more relevant page or website. Ideally the content of the page should be of such value to the visitor that they share it socially or link to it.
Site Wide Content
The selected keywords for the SEO strategy and their semantic and topically relevant keywords and phrases should also be appropriately placed throughout all the pages of the website – directly in the content and in the page titles. From a more organic and authentic perspective the content of your website should be rich in valuable and useful content that relates to the target market and industry that surrounds your chosen keywords. The content should establish the website as a credible and authoritative resource within it's industry and address the intrinsic needs and questions of the target market beyond the products and services that your business provides.
Internal Linking
The quantity and quality of internal links to a specific page and the anchor text used in those links can assist in determining the authority of that page relative to the other pages within your website. This can help build the authority and power of certain pages and also assist Google in selecting which page it delivers in its search results for particular queries. Ideally each of the target pages should have a direct link from the home page and the footer. Additionally, there should be a high proportion of contextual links to the target pages from other pages within the website with anchor text that closely relates to the target key words for the page that is being linked to.
User Experience
Google is not just assessing the content and code of your website, it are also measuring how visitors are interacting with the website – the user experience. The website navigation needs to be clear, logical and intuitive. Information should be easy to find and easily understood. Ideally you are trying to present the visitor with the information they need before they know they need it. The web design should be aesthetically pleasing and attractive, and should allow the mobile website to display well on any browser and any device. Using principles such as usability testing and responsive web design, an experienced website developer will be able to produce a website that provides a positive user experience.
Social Sharing
Signals from social networks are increasingly becoming an important component in SEO. Social signals have a direct effect on the search results but they can also play an important role in getting links to your website. For these reasons it is important that it is easy for visitors to share your content. This primarily means having obvious social sharing buttons on the page. An important precursor to social sharing is ensuring that you have content valuable and worthy enough to be shared. Social sharing buttons are a necessity nowadays  on most websites, but particularly with eCommerce website design as it gives customers the opportunity to share and promote your products within their own networks.
What I have covered here are some of the fundamental on-page and on-site SEO strategies and factors that make up a successful SEO campaign. On-page and on-site search engines (including domain name components) only make up approximately 35% of the total weight of factors that contribute to ranking with search engines. The remaining 65% involve "off-site" factors that include the quantity and quality of links to your website, social media metrics, traffic and user signals, and brand name/domain name mentions.
It's important to be aware that when it comes to SEO marketing doing too much of something can be just as bad as, and in some cases worse than, not doing enough. A good SEO company will always ask these questions: "Does this appear natural and organic? Is this providing a good user experience?" Funnily enough these are the same questions that the Google algorithm is asking itself.
Magicdust cares and listens to their customers. That ensures our needs are met. We could ask for more. But more is what we always get with friendly service and eagerness to really help with suggestions.
Trusted by Leading Brands & Over 10,000 Businesses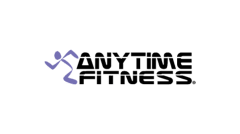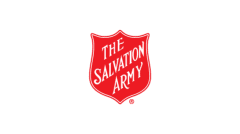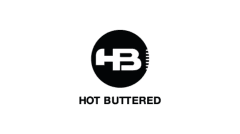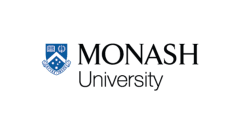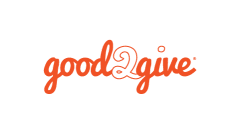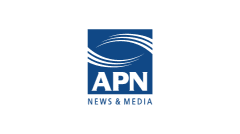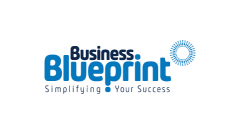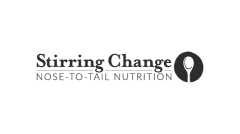 Why Use SEO?
Nowadays internet marketing is a must. SEO is the most cost-effective method of generating sustainable traffic to your website. Unlike pay per click (PPC), where you need to pay to receive clicks and visitors to your website, SEO is completely free and lasts for the long-term. SEO is no easy task and is considered to be a long-term business strategy, however once right, it can have a lasting impact on your website traffic and business bottom-line.
Our SEO Methodology
The underlying objective of SEO, is to identify key terms that your customers are searching for, and ensure your website contains, and is relevant to these keywords. Relevancy is effected by the quality of your website's content and the number and quality of links that your website receives from other websites (backlinks). Every Magicdust website is built with SEO best-practices in mind. We offer professional copywriting to improve customers' website content and our SEO team are experienced in finding the best backlinks for each individual business.
Locations & Services
Providing Sydney, Brisbane and Melbourne web development services, we have assisted thousands of business clients. As a full service digital agency we offer a vast variety of website services and online marketing solutions that include SEO. Every business needs a clear SEO strategy that aims to deliver relevant content. Boasting skilled logo designers and some of the most experienced Brisbane, Melbourne and Sydney web developers, we can help you create an effective SEO strategy.
The 8 Things You Must Know Before Hiring a Web Design Company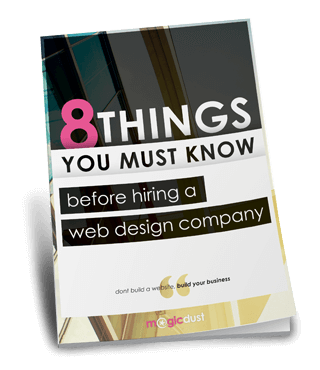 Save time
Avoid common mistakes
What should you expect to pay?
Know what is industry best practise
Make an informed & confident decision
"Thanks for saving me hours of time! This report made hiring the right website company simple."
Download The Free Industry Report!
Q: What is SEO?
SEO is an acronym for "Search Engine Optimisation", and relates to the strategies used to influence a website or web page's ranking on search engines like Google, Bing or Yahoo. The principle goal of SEO is to generate organic (unpaid) search traffic to a website. SEO is an increasingly common and important component of digital marketing.
Q: What is an SEO agency?
SEO agencies exist for the purpose of helping companies increase the volume of website traffic they receive from search engines like Google, Yahoo or Bing.
Q: What is an SEO company?
SEO companies help their clients drive organic search traffic to their website, using a series of techniques designed to influence page rankings on major search engines.
Q: What does SEO do for your website?
SEO can help your website increase the amount of free traffic it is receiving through search engines like Google. An effective SEO campaign will also attract quality, targeted traffic to your website – traffic that is more likely to convert into leads and sales.
Q: How does search engine optimisation work?
The function of a search engine is to match a user's search query with the best available web page. To do this, it looks at variety of signals that indicate the page's relevance and authority. These signals (and the degree to which they influence a page) are forever being updated and fine-tuned by search engine companies. They might include, for example, the relevance of the content on a particular page, the number and quality of links pointing to that page, or the quality of the user experience. Search engine optimisation works by using this information to optimise web pages in a way that influences their page rankings positively.
Q: How to do basic SEO?
Doing basic SEO can be as simple as changing the heading on a landing page to match
a search phrase that your business is hoping to rank for. In fact, anything that makes a page more relevant to the millions of search engine users typing in queries can be considered SEO. The difficult part is knowing where to focus your efforts and determining which efforts are generating the most value for your business. This is where a professional SEO agency can be of great assistance.
Q: What is SEO management?
An effective SEO campaign is usually the product of many different working parts, strategies and techniques. It involves everything from keyword research and targeting, content creation, blogger outreach programs, custom coding, SEO-friendly web design, and tracking and analysis. SEO management refers to the coordination and management of all these components in a way that makes the entire process as streamlined and efficient as possible.
Q: How do I start SEO for my website?
The key to starting SEO for your website is to begin understanding how search engines work and how people use them. This is easier said than done, but it is essential to approach modern SEO with this mindset.
Q: What does SEO mean in web design?
Web design and SEO are often thought of as two individual tools in a company's digital strategy. In fact, there are many different ways that good web design can have a powerful influence on a page's search engine ranking. One example is the way in which a web page can be designed to display optimally on mobile, tablet and desktop devices. Since rolling out its "mobilegeddon" update back in April, 2015, websites that are not mobile-friendly have seen a decline in Google search traffic generated from mobile devices.
Q: What are backlinks?
A backlink is an incoming link from another website. The number and quality of backlinks to your website have long been used by Google and other search engines to determine the relevance and authority of your content. The value of a backlink to a website is ascertained by the quality and authority of the website from which it is coming. In some instances, backlinks offer no value and may even hurt your ability to rank well on search engines.
Q: How do I embed keywords?
Embedding keywords refers to the act of inserting certain words and search phrases into copy on your website, with a view to ranking for that keyword. It is a practice that has been widely used since the birth of SEO, so much so that search engines now penalise websites for the unnatural overuse of specific keywords – a process known as "keyword stuffing". While there is still a place in SEO for using keywords to your advantage, it is essential that your text reads as naturally as possible and does not detract from the user experience in any way.
Q: Why is SEO so expensive?
SEO is not right for every business, but for some, it can prove one of the most cost-effective methods of advertising. Whether SEO is "so expensive" or not depends largely on how competitive your industry is in the online space, as well as the effectiveness of your SEO campaign. Seeing tangible results from an SEO campaign can take time, but can offer tremendous value to your business in the long-run.
Q: Is SEO worth it?
Given enough time and effort, SEO can help any business generate organic (free) traffic through search engines like Google, Yahoo or Bing. Whether or not SEO is worth it from a financial standpoint depends on a number of factors, including the competitiveness of the industry for common search phrases, the timeframe in which the business requires results, and the amount of budget or resources it can commit to the project.
Q: How long does it take for SEO to work?
It will generally take 4 to 6 months for SEO to work, although this number can vary depending on the competitiveness of the industry and the effectiveness of the campaign. It's worth noting that the effects of your SEO efforts are cumulative. If you're working consistently over the course of a year, for example, then you can expect to be generating significantly more traffic after a year than you'll see at the 6-month mark.
Q: What does SEO stand for?
SEO stands for "search engine optimisation" and relates to the practice of optimising a website or webpage to influence its ranking on a search engine.