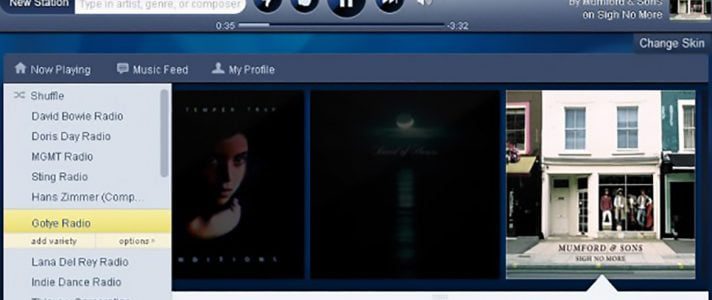 Pandora is Now in Australia…the online radio not the trinkets
Pandora is about to take on a whole new meaning for Australian's. Up until now when I mentioned how much I missed Pandora in Sydney people would look at me weird and say, "the jewelry?"
After spending the better part of the last two years travelling I became addicted to Pandora.com. An online radio…well it's more that that…it's like a personal DJ who reads your heart and mind. I can't even believe I'm describing Pandora, it's such an integral part of life in the USA. So much so even the latest model Toyota has an entertainment panel with pre-progammed web services…Pandora.com being one of them. The others are movie timetables, Bing search and Opentable.com for online restaurant reservations.
Essentially Pandora is a personalised, curated, music radio station, which delivers songs it thinks you will like based on a song you play. You are then given the option to like it or not with a thumbs up or down…Pandora learns your vibe and starts to be your new best friend, playing only things you like. If it gets it wrong you just say..don't play this again and it doesn't…brilliant!
The best part about Pandora Radio is that you can stream music in your car. Creating multiple stations and curating them, although the curating part is best done when not driving!
So without thinking I want every Aussie to head over to Pandora.com and type in the song they feel like right now…I remember the day I did it for the first time. I typed The Presets…and have never looked back. I now have channels for John Butler Trio, The Dandy Warhols, Bowie, Indie Dance, Doris Day, Hans Zimmer, I can go on…
It's a bit like GrooveShark and Last.FM, but I can't explain why it is just better, more intuitive, wiser and fluid.
There are short 30 sec ads every 10 songs or so…or that's how it was in LA. But I got the premium deal…just out of pure gratitude to the awesomeness of the music and the Music Genome Project the team at Pandora has created. Read more about that here…
Be ready to have music accompany your life.