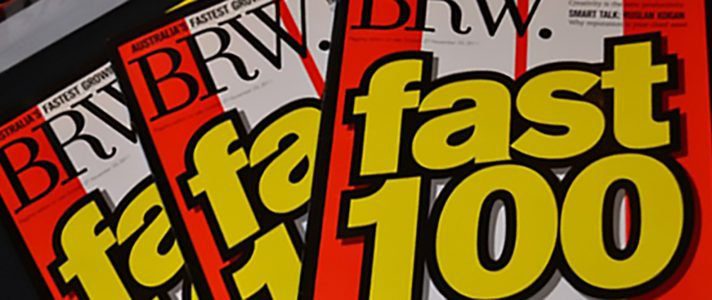 Magicdust Makes the BRW Fast 100
The latest BRW Magazine special edition has hit the shelves and this month sees the publication of the 2011 Fast 100, a list of Australian companies growing at high speed. This year's list sees 56 new entrants and amongst them is Magicdust, making its debut entry at a commendable 76.
This years fast 100 has 24 companies in the information media and telecommunications sector with the next largest sector being the 22 companies in the professional, scientific and technical services sector.
Only two of the fast 100 are traded on the ASX though the total staff employed number is 4,576 and total revenue is $4.1 billion. 52 of the fast 100 companies were started from the family home!
Managing Director, Ian Mills has also been quoted in the Australian Financial Review when he commented on how getting the right mix of people is essential to a business as the morale of the whole business benefits from the right staff acquisitions.