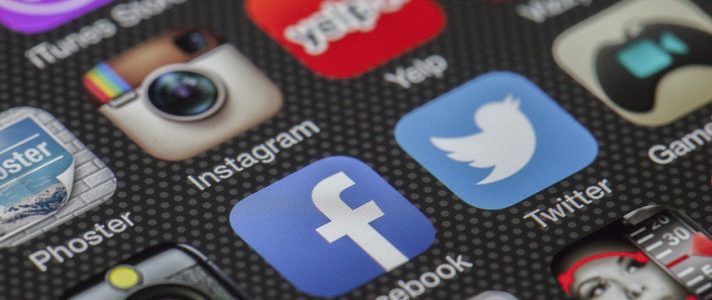 Is Social Media Really Worth it for Small Businesses? – Part 2
This is the second part of a Huffington Post interview I did on the relevance of social media for small business with the head of Facebook Pages himself Benji Shomair. For the first part of the interview click here.
Bianca: Why do you think small business owners feel unsure of their ability to successfully conquer social? What barriers are they overcoming in integrating how it fits into their offline marketing efforts?
Benji: There are a lot of ways that Facebook can be used to help a business, and we encourage each business to try different approaches to find what's best for them. For some businesses, having an official Page presence where their customers can ask their questions might be all they need.
It's understandable that many small business owners would feel intimidated by digital marketing, which is why we designed the process for creating, managing and measuring Facebook campaigns to be closely tied to their business objective. We do a lot of heavy lifting in the background to generate the results they're looking for.
We also recently announced our Boost Your Business program, a series of international events focused on bringing small businesses together to share best practices and hear about the latest marketing strategies and tools from our experts.
Bianca: Sounds great. With regards to the surge in Mobile usage, how vital is it for small businesses that are on social media to explore how this will fit in with a wider 'mobile friendly' approach?
Benji: It's important for small businesses to understand not just that people are on smartphones, but how they're spending their time on them. A recent study of US smartphone owners found that they spend 85% of their time on smartphones looking at apps, and 84% of that time is spent with just their five favourite apps.
There is much less time being spent on the mobile web in comparison to apps, making it harder to connect with people through a mobile website. It's also tough to get people to download your own app.
If you're a small business, or any business for that matter, your best bet for connecting directly with someone on their mobile device is to have a presence in one of their five favourite apps.
More than 840 million people are visiting Facebook on their mobile device every day, so building a Facebook Page and sharing content is a great way to reach customers where they're already spending their time.
Bianca: What is your advice to small business owners who are trying to understand and utilize digital and social? What is the most straightforward and effective way to learn how everything works?
Benji: Learning by doing is the easiest and most effective way to learn how everything works. Each business has their own unique set of customers and prospects, so the type of Page posts getting the most engagement or ad creative that the most website clicks will be different for everyone. We encourage businesses just getting started to test different approaches and compare the results, so they can start to find the patterns of what is resonating with people.
Bianca: Do you think that having a Facebook Page could ever replace having a website for some small business owners? Why/Why Not?
Benji: Many small businesses, especially in emerging markets, are already using their Facebook Page as their sole official online presence. That said, we see Pages as a complement rather than a replacement for the different ways they can connect with people online.
Bianca: Some small business owners think that with the messaging feature, Facebook has become yet another channel that requires 24/7 customer service monitoring. What advice would you give to small business owners who are concerned about spreading themselves too thin?
Benji: Businesses can customise Page settings to reflect how they prefer to interact with customers, and it's optional to let people send private messages to your Page. Messaging is increasingly popular as a communication channel because it's fast and convenient, and there's a growing expectation from people to interact with businesses that way. We're building new tools and capabilities to make it as easy and effective as possible for businesses to manage messaging with their customers through Facebook.