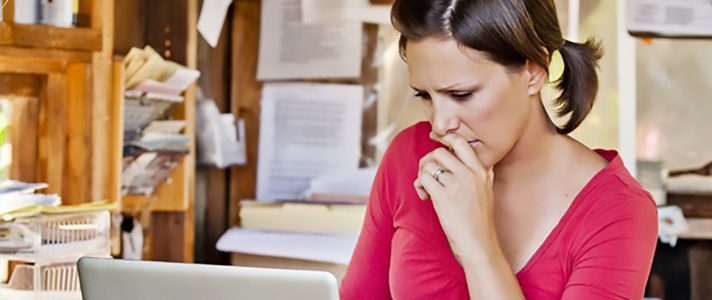 Is My Custom Web Design Good Enough?
With billions of websites available today, it is becoming increasingly important to make sure that your custom web design is remembered for all the right reasons. Virtually every single company boasts a website. Just think for a moment… Before you enter the actual brick-and-mortar store, you have most likely already Googled the business to search for a specific product or their business hours. Now to guarantee that your web design will be a sweet success story, you need to have a broad perspective so that you can list all of the essential features your website must boast and assess your general goals and strategies. 
Though, what does it actually mean to have a successful website?
Well, you will have to formulate what you view as a successful website first. Countless businesses and brands forget to define their overall objectives and start to design immediately. However, if you do not have a very clear picture of what it is that you would like your website design to do, your chances of actually designing websites that can influence your website visitors positively start to diminish.
How do you identify a goal for your website?
For starters, the goal of websites should reinforce the mission as well as the goals of businesses and brands. In other words, with the help of its website, your business should be better able to realise its mission. 
Therefore, see to it that the goal of your website is specific. It is simply not good enough merely to say that you want your website to help you increase its sales. You can rather formulate your goal by, for example, stating that you would like to increase your online sales for umbrellas by a quarter.
It never hurts to research what similar businesses in your industry have crafted, and there is no harm in identifying a couple of websites that you view as successful. You can even take it one step further and ask yourself which elements of their web design do you like in particular.
At the end of the day, by having a very good idea of what it is that you want your website to do for your business, you will be able to know much better which design decisions you will need to make. 
How can I make sure that my website design satisfies the expectations of users?
You would be hugely mistaken simply to take it for granted that your web design will meet the expectations of your target audience. Therefore, you will have to test your website design to find out how your website visitors connect with it. As a matter of fact, testing your website is non-negotiable. Not only will you find out whether or not your design is usable in the first place, but you will also gain better insight into how your visitors respond to it emotionally – the average user takes just 50 milliseconds to judge a website.
The secret is not to wait too long before testing your website design. Then, after you have tested it, remember to test it again on a regular basis. Every business should know their target market and the people they are trying to reach – a small business website design should reflect that and appeal to the company's target market.
Just like with most things in life, your first try will never be perfect. Instead, view your website as a journey and not a final end destination. So, be ready to test your web design, make tiny tweaks here and there and then retest it. For example, you can make use of comparative testing to determine which design elements will have the best effect. 
Now to help you with this test-tweak-retest process, you should also make it a priority to gather as much qualitative info about your website design. In short, you want to find out why your website visitors engage with your website in a particular way. Perhaps the navigation of your website is not as intuitive as you thought it would be? Even the smallest detail can help you to get better insight into the user experience. So, be sure to interview your website visitors from time to time. The good news is that if many visitors abandon your website, there could be a reason behind it (and many times it requires only a couple of small changes to fix the underlying issue). 
At the end of the day, you want the process that you use to design your website to be informed by the facts and stats. What you do not want is for the data to be the driving force behind the design process. So, while it is good to gather data, you should not become fixated by the stats. As a matter of fact, many of these figures that measure results merely get reported because they come from the tools used for analytics. You might think that it is good to outline many things, but it will only become more challenging to make sense of it all. 
With regards to the tweaking stage, sadly too many times, a web design company thinks that a total redesign is the most suitable solution. Your target audience will most likely not be a fan of sudden substantial changes that a total redesign project requires. So, rather add minor changes gradually that will boost your conversions over time. 
How can I create an experience that concentrates on the users?
Experienced web designers know that website visitors will, in the long run, play a decisive role in whether or not your website and its design will accomplish a desired result. Therefore, it only makes sense that your visitors should receive a lot of your attention while you are creating your website. 
For that reason, you should begin by collecting stats and figures that will help you to understand your potential customers better. For example, you should try to get a better idea of the type of content that they might require or actually would like to read. In short, take the time to create a picture of your target audience that includes their habits, likes, and skills so that you can design your website in such a manner that they will find it a bookmark-worthy website. 
Also, be sure to reflect on the different goals you would like your website visitors to accomplish. Whether it is simply to sign up to your weekly blog or to purchase one of your products, your web design should be motivated by these goals. As a matter of fact, every web page of your website should include an objective for the website visitors as far as possible. 
Now how I can measure the success of my website?
In order to quantify the success of your website, you will have to scrutinise your data thoroughly. It is a good idea to pay attention to both user experience (UX) metrics as well as marketing metrics as both can play an integral part.
Marketing metrics
Here you will need to take a closer look at your website visitors. You will want to study how many visitors pay a visit to your website and how they have stumbled upon your website. Although you will want to know how many overall visits you have received, it will only serve as a starting point that you can use for your future comparisons. After all, even though more people might have paid a visit to your website, it does not necessarily mean that your custom web design is successful – your actual goal should be to increase the number of visitors that will be able to help you realise the goals of your business. 
Therefore, you should also pay attention to where your website visitors are coming from. With the help of a tool like Google Analytics, you can, for example, find out how much of your traffic you can attribute to organic searches. Ultimately this info will help you to determine if there are any particular patterns worth noting. 
Lastly, you will also want to know on which web page a visitor began. It might come as a surprise to you, but most of the time website visitors do not visit your home page first (this is even more true if they clicked on a referral link). In short, you want to know which of your web pages are responsible for attracting the majority of your traffic. With the help of this useful info, you will gain a much better insight into which type of content your target audience finds the most attractive. 
Engagement metrics
With the help of the right engagement metrics, you will gain a better insight into how long your website visitors actually remain on your website and the number of pages that they do end up browsing. In short, it will tell you how much notice your website visitors take of your website! 
As a general rule, if your website visitors spend more time on your website, it shows that they regard your website as a very useful source of information. That being said, just like with most things in life, there are exceptions. So, if the data that you have collected tell you that your visitors spend a significant amount of time browsing your website, do not get too excited too quickly. It could also be because they do not find your web design as intuitive and have to use a lot of time just to carry out a particular task, such as joining your mailing list. 
The same holds true for the number of web pages that a user visits during his/her session. Just because more web pages are visited, does not necessarily mean that your web design is successful. It might not signal good website design, It could be that visitors to your website first have to browse a number of web pages before they actually track down the info they need. Needless to say, when this happens, it could cause your potential customers to become unhappy before they have even supported your business.
Lastly, you will also want to give a comprehensive look at your bounce rate. In short, your bounce rate, which is given as a percentage, tells you more about how many website visitors visit only one of your web pages. As you would expect, unlike your math score, you do not want this percentage to be high (at least most of the time). In most cases, a high bounce rate could be a sign that your blog posts are not that applicable or that users are finding it difficult to interact with your website. Though, do not confuse your bounce rate with tracking your exit rate. The latter is just as important and refers to keeping tabs on how a visitor who has visited various of your web pages has left your website. If there is a specific web page that visitors browse last most of the time, it could be a sign that the web page in question requires a couple of web design fixes.
A few final thoughts
To be able to determine whether or not your website and its web design are indeed successful, you have to start by formulating what you view as being successful. Therefore, you will have to get a general summary of your business goals. Even affordable web design solutions will result in wasted resources if your site design doesn't align with your business objectives. 
In addition to allowing your mind to paint the bigger picture, you will need to rely on metrics to determine the level of success. Luckily with the help of a combination of marketing and engagement metrics, you can determine all the important things that have happened and how your website has evolved over time. 
For more information on custom web design, get in touch with our Melbourne web designers.