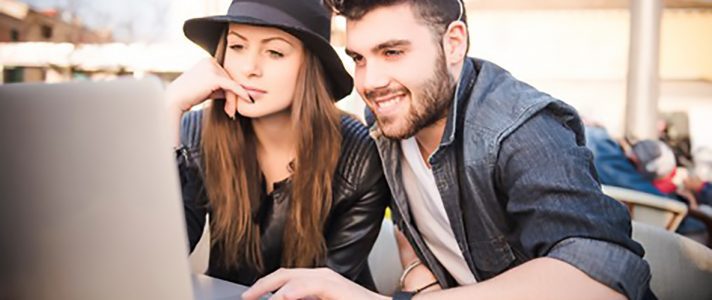 7 Tips to get more Customer Reviews
Today's world is fiercely competitive for businesses. Having a strong bank of glowing customer reviews is a fantastic way to lend credibility to your site, and brand and is an important piece of a strong online marketing strategy. Good reviews instil trust in potential customers, help to spread the word and increase conversion rates.
On sites such as TripAdvisor, Yelp and Amazon, the number and average rating of reviews can even increase your visibility.
So how can you encourage as many customers as possible to leave you a review?
Here are some easy ways to build your customer reviews.
1. Exceed Expectations
You may have heard the old adage: "under-promise and over-deliver." This advice to provide an exceptional customer experience is the number one rule in laying the foundations for getting great reviews.
Go above and beyond at every stage of the customer experience. Make sure each person that your customer interacts with offers excellent customer service.
Deliver a service that is so great they genuinely want to tell others about it.
2. Make it About Them
Let your customers know that you appreciate their business and care about their feedback.
Use any requests for a review as an opportunity to make sure your customer was satisfied with their purchase or interaction with your company.
Asking for reviews is pretty commonplace, but where most companies go wrong is by placing the emphasis on how important a customer review is to their business. Instead, shift the focus around the value of a customer review to be about the benefit that it offers other people who are looking for honest feedback about your products or services.
Studies show that over 60% of consumers read reviews to help them make a purchasing decision. Ask your customers to leave a review to help those people make a great choice.
Tell them how much you enjoyed working with them and that you think their experience would be a great one to share with others.
When the customer feels as though you've taken a personal interest in their opinion, they'll be much more likely to give it.
3. Make it Easy
It should be simple and straightforward for your customers to leave you feedback. Avoid making them look for the review pages, or fill out complicated forms.
Have a "Tell us what you think!" page on your webpage that offers links directly to any feedback platforms you are using. Don't forget to include a link to your Facebook business page!
By including links to all review sites in one central place you are offering your customers the choice of leaving feedback on the platform that they are most familiar or comfortable with.
Add links to leave a review in any communications you send to your customers, such as a final invoice, newsletters or follow up marketing so that giving their feedback is never more than a click away.
4. Follow Up
Don't just ask for a review once. Remind your customers of the importance of reviews in all key marketing communications.
People may develop a stronger opinion or appreciation of your product or service over time, so that a review submitted after six months may be even more valuable than one given the day after a transaction.
Allow enough time to pass for your customer to have used your product, or seen longer term results from a service and then send another email asking them if they are happy with the purchase, and to please leave feedback if they are.
Again, include a link to make the process as easy as possible. Also make sure at this point, that you make note of any problems they may have had, and offer to correct the issue. Remember that excellent customer service is the best way to retain your customers and keep them happy.
5. Show Your Gratitude
Offering an incentive for leaving feedback is an excellent way to get people to create a review.
It doesn't have to be much. An entry into a competition, a free sample, or a discount off of their next purchase are all offers to consider.
Be clear that this incentive is not related to their feedback. You are thanking them for taking the time to describe their experience honestly, not bribing them to leave a positive review.
6. Start the Ball Rolling
People are often reluctant to be the first person to do something. If your business has no reviews, reach out to existing customers who you have an excellent relationship with and ask for their help.
Don't be tempted to write fake reviews!
The increase in online review platforms has honed the abilities of most consumers to spot those obviously fake reviews, and can turn potential customers away from your site.
7. Outsource
There are many companies who specialize in helping businesses to grow their customer reviews.
Services such as Feefo, Reevoo and Trustpilot reach out to your customers on your behalf to request reviews.
The benefit of these services is that there is no time commitment needed from your staff, and requests come from an objective third party.
On the other hand, they can be expensive and will only generate reviews on their own platform.
Consider these pros and cons carefully to decide if a third party review service is right for your business.
Lastly, be prepared to be patient. Great reviews don't tend to come flooding in overnight. Building a solid online reputation is a process.
Don't forget that the number one way to grow your business is to provide a quality product and excellent customer service. If you are consistently meeting those goals, then the positive customer reviews will reflect that in time.