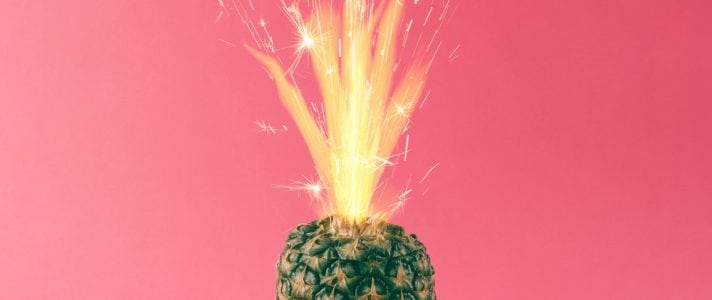 Hot Tips for Logo Design
Drawing a shape and placing the name of your business or company is enough for a logo, right? Oh, if only it was that simple. The art of logo design is a unique class of its own. Much thought and time is spent on creating the perfect logo. And it's right to do so because a logo is most often the first thing that customers see about your company. It holds great power for your brand's visual identification.
In the long run, a good logo's benefits are endless! This article features hot tips for logo design.
A logo must be distinct and unique.
You might have heard of this tip from countless advice articles, but we can't help but emphasize its importance. A unique logo that distinguishes you from the rest of your competitors is a must.
Through the years, countless logos have been created. It can be an effort to come up with something original, but it is a challenge that isn't impossible to overcome. Avoid plagiarism at all cost as it can have damaging effects on your business. The key here is to think outside the box and go all out with the creativity.
Get to know your brand well.
Every brand has its own personality. Knowing this, your logo must be able to effectively introduce the brand and what it represents.  Research your brand, and spend time really getting clear  and understand it by heart. By doing so, you can comfortably create something that visually represents it. Create something that people can easily associate with.
Colours are essential in logo design.
Colours are effective in evoking a certain mood and feeling. When people see your logo, do you want them to feel an air of mystery? Do you want them to feel happy? Or, do you want them to feel peaceful and tranquil?
With effective use of colours in logo design, you let customers feel the emotion that you want to bring out. There is a psychology behind colours. Get to know what each color represents and what each one could  say about your business.
You can always go for a simple, flexible, and versatile logo.
A logo that is simple, flexible, and versatile can withstand the test of time. It also comes with other advantages in usability. Since not everything is on paper now with the introduction of computers and mobile devices, a simple, flexible, and versatile logo will look good almost anywhere. Think of the logo Adidas. It isn't a complex one and yet it has been used by the company everywhere for quite some time now.
Be patient when designing a logo.
Not everyone experiences instant success with their logos. A logo designer must not be easily swayed by initial reactions. Patience is a good virtue. Not every iconic logo of today has experienced a positive response at first, especially if their are innovative and pushing boundaries. Do not rush into making changes, and yet let your logo evolve through the passage of time.
Take advantage of online resources.
The internet is a powerful tool and a deep well of inspiration. There are plenty of logo design services offering good logo design deals. Capitalise on these resources and take advantage of the number of creative minds at work.
A logo is one of the highlights of a company's brand identity. We sure hope that these hot tips for logo design are helpful. By taking note of these tips, you are already on your way to creating the right logo for you.