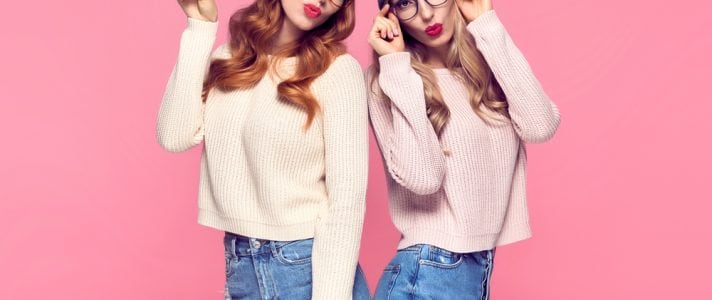 Hacks for Millennial Marketing From Australia's Internet Marketing Pros
Marketing to millennials is a whole new banana. A website and a social media account won't seal the deal for the techie millennials. Your website needs two things to win over this market – custom web design and personalized internet marketing strategy.  
What exactly does this mean for your business? Magicdust has a few tips to share on how to launch an effective campaign targeting the millennial market.
Make your web design responsive for mobile and desktop
Internet users access the web using different devices throughout the day. The key to winning the trust of millennials is to use a web design layout that works on desktop or mobile.

The latest forecast estimates an increase in mobile users. Mobile traffic might exceed desktop traffic by the end of 2017 or in early 2018. However, a huge chunk of the paying population prefers still using their desktop.

You need a web design that works seamlessly on both mobile and desktop. Focus on functionality and website aesthetics on all devices.
Millennials hate boring, opt for engaging web design
New technology is not enough to impress the millennial market since they grew up with it. Given how exposed this market is to the latest advancements, a web design based on the status quo will not receive a lot of love from millennials. Most millennials will form a negative impression about a company with a basic website design. The key to hooking the millennial attention lies with two things – website engagement and originality.
Adopt a humanised brand voice, create your brand with a purpose
Millennials respond better to a friendly and informal brand voice. Forget about sounding like a stiff professional when selling to this market, approach internet marketing as you would convince a friend. Millennials prefer brands that address them as individuals, not as part of the market. Consequently, they also value uniqueness in a business.
To appeal to millennials, you need to have a distinctive voice. Your web design and internet marketing strategies should focus on customer experience. Millennials are more likely to support generous brands with a meaningful campaign in support of worthy causes. Generous companies with a vision of transforming the world while doing business is a sure winner.
Connect with millennials through video marketing and social media
Millennials are the most active generation on various social media platforms. Social media marketing should be part of your internet marketing strategy to connect with this market. Your web design should integrate social media functions to appeal to millennials. Videos are all the rage in social media and internet marketing. Millennials love watching videos too, and adding it to your arsenal of internet marketing tools will have promising results.
Provide live chat options on your site
Millennials love companies that treat them like royalty. In the internet setting, you can make this possible by offering live chat on your website. Website designs integrating this feature in a seamless manner address the millennial's need to have access to ready support. Offering live chat will allow visitors to receive replies to their queries right away. Sites with live chat options are more likely to convert visits to sales and build a loyal following.
Diversify your internet marketing strategies
Marketing strategies include search engine optimisation, blogging, affiliate marketing, social media marketing, video marketing, email marketing, and more. The secret to building an addictive brand is to use value-added marketing strategies. Your internet marketing strategy should make your brand more visible, but you should never lose sight of your goals.
Given how vast internet marketing is, it's impossible to be the master of all web marketing strategies. Rather than launching subpar campaigns, hire professionals to provide your business with a custom web design and internet marketing strategy to beat your competition.