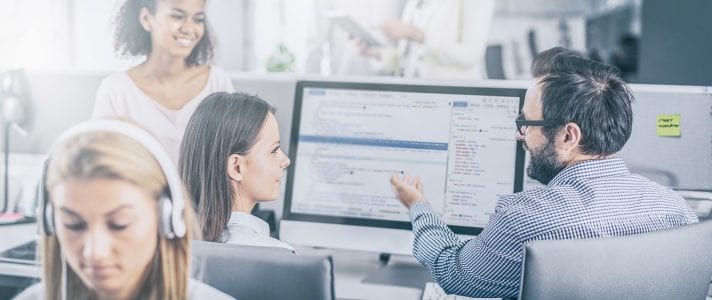 Five Website Development Tips For Aspiring Web Developers
Website development is not only about learning how to use the latest tools. To be get that edge, all you have to do at times is simply to sharpen your skills. So, to give you that head start when it comes to web development, here are five things that you should add to your to-do list.
Network, network and network some more
As unoriginal as it probably sounds, networking remains one of the best ways to gain that competitive edge over your fellow website developers, especially if you are planning to work as a freelancer. If you fit the stereotypical description that IT whizzes are shy, you will have to push yourself to attend events or find a way to get involved in the community. Then, after you've shaken hands with the person in the real world, be sure to connect with them on a platform such as LinkedIN.
Search for vacancies at the right company
If working as a freelancer does not interest you, your best bet is to search for vacancies at web design companies that actually make it one of their priorities to ensure that their website developers are up to speed with the latest web development trends. This is especially important as the trends are changing rapidly which means that no one can afford not to upskill. So, companies that send their employees to conferences should be at the top of your list.
Expand your horizon to other types of pages too
Aspiring web developers should not rest on their laurels and wait for their employers to unveil opportunities to them. If you want to create a name for yourself in the web development industry, you will have to be very enthusiastic about learning.
Yes, while you can learn new skills faster by attending conferences than by reading a book, reading remains indispensable. What makes reading so great is that you can do it anywhere, anytime (unlike a conference). So, whether it is a blog post or book, reading is one of the best ways to coerce yourself into learning the latest tricks of the website development trade.
Ask questions
Challenge yourself really to grasp the different tools that you are using inside out. Then, take it a step further and re-evaluate whether or not they actually are the best tool for the particular task at hand. A web developer's task is all about solving problems and by taking the time to reflect on what you are in fact doing will only enable you to deliver great web development solutions. It is a vital skill to help you gather insight that you can put to great use later on in your career.
Though, in order to find that extra spark of energy to question what you are busy with, you will have to find a way to unplug. If you are only starting out at website development, it can be easy to feel overwhelmed and so you will have to find ways to recharge. After all, computers and mobile devices are not the only things that need to get charged often.
Develop core skills
As you ask questions about the different tools, be sure to ask yourself which areas you want to focus on. It is a good idea to start by developing two to three core skills first so that you can gain a comprehensive knowledge that you will need later on in your career.
With the help of these five practical tips, those who are new to the web development field will be able to develop the skills required to be successful.
For more information about our services contact our web design Sydney team.