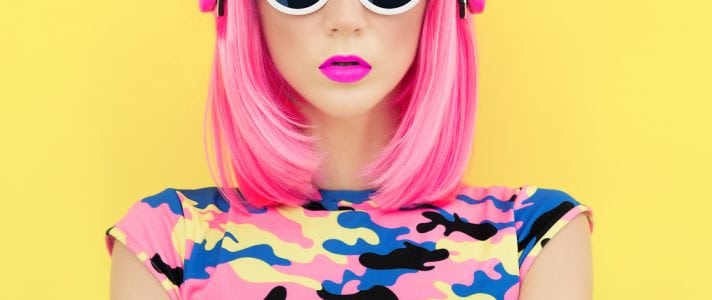 Build a brand not just a logo
Almost all businesses start at the bottom. Every entrepreneur has encountered one too many hardships before getting to where they are. The road to success is not an easy path to take. With hard work and determination, you too can be one of the inspiring businesses that managed to thrive in today's market.
But competition is all around. How does one find success amidst all the challenges? As a business, you should also put your efforts on building a strong brand identity. You might think that coming up with an impressive logo is enough for your brand. But a brand is multi faceted and a logo it only one small part.
A logo is how your customers distinguish you from the rest of the competition. It is a good way to make your brand recognisable. However, you must not neglect your brand identity. Build a brand not just a logo with these tips and stand out.
Make your brand shine, not just your logo.
Promoting your brand in this modern age of technology means that every second counts. Making an impression within a limited time span is not always easy to achieve. As an entrepreneur or a logo designer, put your brand in the spotlight and not just your logo. Create good first impressions that build out your personality, tone and aspirations as a company.
Build a brand that represents your business well.
Your brand is the persona of your business. This should reflect what your business is all about. An accurate representation is the key to producing strong brand identity. Choose your options carefully, from the font style that you use, down to the color scheme, website images and tone of voice in your copy. Your logo design should also go together with what your brand stands for, and even amplify that.
Artwork and copy are important.
In building your brand identity, consider artwork and copy as your best friends. Just how your logo should be a faithful visual association of your brand, your artwork and copy should also remain in line as your business grows. Avoid stagnation. Update your artwork and copy to keep fresh and relevant. Apply the best practices in logo design and overall brand management, like consistency and training staff on style guidelines.
Don't be afraid of rebranding.
Rebranding can be done for a variety of reasons. You don't always get it right the first time around, and that's okay! It can also be due to your business evolving and keeping up with the times. Even people get makeovers, why can't your business have one? When faced with a rebranding project, what you should keep in mind when doing it is that you do it with sense, purpose, and consideration.
Avoid gimmicks.
Your brand identity should develop without the use of gimmicks. Be determined and patient in establishing your brand identity. Fast-tracking things may only produce half-baked results.
Logo designs are critical to the success of your business, but building a strong overall brand identity has a greater importance and can become one of your most valuable business assets.