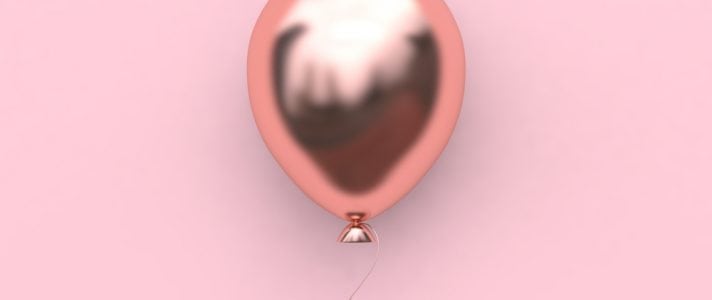 How To Boost Your UX By Applying A Niche Strategy
Let's be honest, mass appeal does not exist. We would very much like to believe that mass appeal does exist and that a product can indeed be for everybody, but that unfortunately is not the case.
However, that does not mean that you should break into a cold sweat. If you decide to offer a niche service or product, you will not have fewer customers who are willing to pay for what you have to offer. In fact, concentrating on a niche product or service is an excellent idea.
Nowadays the web is consumer lead. There are so many product and service providers that buyers can keep the prices down and afford to be fussy. So, ask yourself the following, "Why should my customers pick me and what makes me different from the competition?"
There are three questions customers ask themselves when they are deciding what to buy:
Does this deal resonate with me?

Is this deal in line with my values?

Will this deal satisfy my requirements?
Essentially you need to determine if you are offering your clients an exceptionally good user experience. If the need for your product/service exists and you are able to answer those three questions within a niche, it will lead to success.
Generates More Leads
You will generate more leads once you know precisely whom your clientele is, who are the ones that actually purchase your service/product and their reason for supporting your business.
This knowledge empowers you to fine-tune what you offer even more, streamline your web development and to boost your user experience so that it is even more attractive to your target audience.
Better Conversion Rates
In you web development phase, when your user experience is better, your conversion rates will improve too. In order to focus on boosting your users' experience, you first need to gain a thorough understanding of all your customers.
Increases Your Income
Why is it important to generate more leads and improve your conversion rate? Well, the answer is simple – it leads to more income!
When your service/product caters only to a specific target market, it is seen as more exclusive which also generates more leads and improves its conversion rate.
Improves Customer Satisfaction
You will enjoy clarity when you decide to concentrate your hard work on only one specific type of customer. Within the business world, clarity is extremely useful as it gives everybody a grasp of their dream customers and what they should do to keep them satisfied.
When you know your customers, it becomes significantly easier to keep them happy while at the same time empowering you and your web development team, to offer a first-class user experience.
Improves Retention
Your customers will be more pleased when you grasp what is important to them, what they require and like, what the issues are that they are facing and how to resolve their problems. Plus, when you understand all of this, your customers will also be inclined to offer you their continued support and recommend you to their friends.
Better Communication And Positioning
You can come up with very captivating messages that are more effective when you have a thorough understanding of precisely who your target market is. Messaging that is precise will boost your brand and offer an enhanced user experience. When you boast a strong position, your conversion rates will also be better and it will make customers trust you more.
Use Your Time More Efficiently
When you position yourself within a niche market, you will no longer have to attempt to convert leads and possible customers that are not the perfect fit for your product/service.
Spend Your Money More Efficiently
Although advertising and marketing are very important, it is very expensive. When you position yourself within a niche, you can devise a plan that will only concentrate on ensuring that your deals are spotted by the correct people. This empowers you to spend your money efficiently by focusing on quality instead of quantity.
Use Your Resources Better
When you know what your niche is and who your customers are, you do not have to waste any resources, like money and time, by coming up with redundant features on your website that your target market is not interested in. You can sidestep this common stumbling block by concentrating all your development efforts on the right things.
Less Stress
Apart from all the other perks that were mentioned earlier, you will also experience a lot less stress!
Work Intelligently
Nowadays it is key that you work smartly online. Focus on addressing the requirements of a particular group (albeit smaller) truly efficiently and aim to offer this group of people the ultimate customer experience. Do not try to satisfy everyone constantly.
Although it is hard to change that way of thinking, you must stop to concentrate on all the income that you could generate (but in actual fact won't if you aim your service/product at everyone), because everyone can't be a target audience.
When you attempt to entice everyone, you will in fact not appeal to anyone. It doesn't matter if you're providing a service or selling a product, it is key that you are precise about who you're trying to target and who your market is. This is important in order to offer your customers a more positive user experience, boost your conversion rates and make your website perform more efficiently.
If you don't identify your actual target audience clearly, you will not be able to grasp their needs or what they will resonate with well.
All your attempts to offer a first-class experience and keep your customers happy by resolving their issues will be in vain when you do not have the necessary knowledge. The only thing you can do to gain a thorough understanding of your clientele is to concentrate on a niche. When you begin to view your clientele as individual people who have specific requirements that you can satisfy, your work will become more enjoyable and gratifying.
Once you discover that your service/product is responsible for making people happy and satisfying their requirements while at the same time helping your company to meet its objectives, the benefits will increase.
So, concentrate on satisfying the requirements of a niche group of people with whom you can truly connect instead of trying to please everyone.