Cheap Website Design
Impressive. Affordable. Fast.
From only $990
WE MAKE YOU LOOK GOOD ONLINE
9 ESSENTIAL ELEMENTS OF ANY AFFORDABLE WEBSITE DESIGN
Regardless of your budget it is essential that your website is a professional representation of your brand and conveys your message clearly and effectively to your target audience. A good and effective website is not necessarily a costly proposition. It is absolutely possible to have a website which is cheap while being effective in delivering results. This article helps you in identifying the essential elements for a successful and affordable website.
1. Clear and Focussed Pitch
On an average, a website visitor's attention span is fleeting. Within the first couple of seconds, the website has to grab the visitor's attention, or else they will move on to a competitor. Therefore it is essential that you are able to share all the key aspects of your business in as succinct manner as possible. At a glance the visitor should be able to know who you are, your area of business and the advantages you provide. This is possible by coming up with a fine tuned business pitch in as few words as possible, visible clearly on the homepage.
2. Precise Call-to-Actions
The basic goal of any website is to make the visitors revisit your site, become your customers and ideally even become brand ambassadors. Before you venture into a new website project, it is important to be clear about the primary goals or expectations for the website. Each of the goals identified will have specific call-to-actions. The call-to-actions should aim at accelerating the path of the visitor through the sales funnel.
The positioning of these call-to-action buttons plays an important role in the success of the website. It is ideal to have the call-to-action buttons/text prominently positioned in the top right corner of the webpage. The visitor should be able to see them as soon as the webpage opens instead of having to scroll down. The contact information should also be highly visible either at the top of each webpage, on the footer or both.
3. 'About Us' Page with a Customer Focus
Although the page is known as 'About Us', the objective of the page is to gain customer's confidence. This is a key page to showcase your company's strengths compared to the competition. The contents of this page will help in creating your brand value and influence the visitor's perception in favour of your company.
Highlight your company's strengths, leadership, philosophy, customer friendliness, attention to quality or any other corporate values that you believe in that will directly effect the customer and their experience. Ensure that you provide information about your team to make them people that the visitor can relate to. This is even more important in case of small businesses.
You can also have customer testimonials or success stories on this page. This will help in creating a positive reference point for the vistor with regards to your trustworthiness. However, keep in mind, not to have a text heavy, verbose page. Keep it simple, clean with bulleted information and interesting details.
4. Up-to-date Quality Content
Your website represents what you stand for. It is at the core of your marketing and brand communication. The content on the website should be high quality, true and free from typos or grammatical errors. The messaging should be consistent throughout all the pages. This will help in giving a clear picture of your company and its products and services. It might make sense to have a professional writer to help you in writing the content.  However, it is important that you share all the pertinent information, the brand image that you want to create, your differentiators etc. with the writer.
5. Attractive Website Design
No one can disagree with the importance of an attractive storefront for any retail business. The same is true with a website. The design should be attractive and the layout easy on the eye, thus making the overall experience for the visitor welcoming and enjoyable. The website design should be in line with your logo design and branding so that it leaves a memorable impression with the visitor.
With website design, it is important to remember that minimal is the new elegant. It is better to use  less design elements and keep the look of the website simple but smart. This is possible for any affordable website project. Having a simple, clean flow would help in improving the clarity and gaining the visitors attention. It helps in keeping the visitor focussed on crucial elements thus improving conversion.
6. Intuitive Experience
The website should be conceptualised and designed keeping in mind your target customer. Focus should be given to your customers' reasons and requirements for visiting your website and the website should be designed accordingly. While conceptualising, come up with a list of questions that the target audience might have, and have the website designed as an answer. It should be simple to navigate and offer clean, quality content.
7. Responsive Web Design
The use of smartphones and mobile devices is growing at a very fast rate. There is an increasing number of visitors utilising mobiles to visit websites and access content on the go. Therefore it is essential to have a mobile website which looks good and feels the same irrespective of the screen types or sizes. Your website can be made responsive by ensuring that it scales automatically and modifies its display as per the visitors' device. This is now expected best practice and should be included in all web design projects regardless of how cheap the website is priced.
A responsive design is critical as it will help in improving the user experience. By adapting the website to meet everyone's needs you will be able to get better site rankings, reduce bounce rates and attract larger target audience.
8. Platform Security and Stability
Choosing the right platform is a critical step in building your website. The platform will impact the website usage of both staff and customers. The website should be robust and secure for all the stakeholders. The platform should be easy to work with by your internal sales and marketing personnel whether that is to add products, update content or add new resources to the website. A good Content Management System (CMS) will have the necessary user friendly features to make this possible.
9. The Right Web Design Agency
The right website agency can help you in creating an affordable website design that delivers. While choosing the agency care should be taken in evaluating their previous experience, knowledge of the emerging trends in SEO, ability to enhance visitor conversion and content marketing.
Going through the agency's work portfolio is a good start. Look at the work done in particular with companies in your industry or of your size. Spend time in sharing with them your specific requirements, your business values, services, products and so on. Understand their pricing schemes as this would help you in staying within your budget. Usually, the price variations are high between different agencies. So it is important to be clear on the essential elements that you require for your website when you are comparing prices.
Magicdust's recommendations have been invaluable and their service has been impeccable.
Trusted by Leading Brands & Over 10,000 Businesses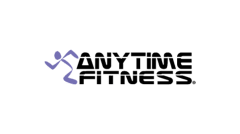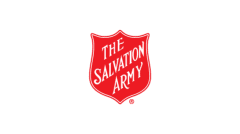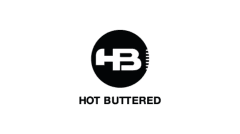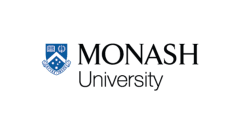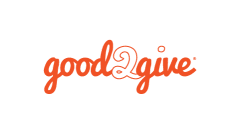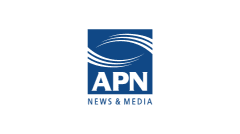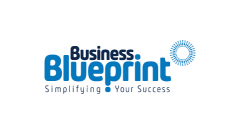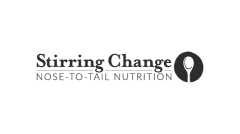 Affordable Web Design Services
Cheap Web Design Doesn't Have to Mean Cheap Quality
Cheap websites are often equated with low budget businesses and web pages that look like they haven't been updated since 1998, but when it comes to your website you should understand that cheap website design does not need to mean inferior websites! In fact, when they are well thought out, cheap websites can not only look great, but more importantly be the most appropriate solution for your business needs and budget!
If you have a small to medium sized business, you're probably looking for cheap website design that isn't going to break your bank. Whilst you don't need all the bells and whistles, you want to create a good first impression for your potential customers and you want your product to sell. Everyone has told you that a quality website costs thousands of dollars and that cheap web design costs more in the long run but as a startup business you just can't afford to dish out a lot of money. So you're stuck.
Web designers often charge excessively for websites simply because they can. Startup businesses that are not tech-savvy often have no idea about how websites are built and what a website is worth. Some web developers use this to their advantage and charge high rates for low-class websites. This is not fair.
At Magicdust, we believe that every small business should have a great website and partner with a results focused online marketing company. We know that thousands of dollars is not a realistic budget for many businesses just to get a website up and running. We believe that a great website doesn't have to cost the earth and our reasonable website prices mean that a successful online presence is within reach for thousands of Australian small businesses.
For many small businesses, their website is simply an online brochure with a brief description of their products or services and contact details. Other businesses may be looking to sell their products directly online, so may be more interested in eCommerce web design. With reputable designers who will work with you until you're 100% happy and a technical support team on hand to help fix any problems, we take pride in being able to provide high-quality websites at a cheap website rate.
Our website development and design process is simple and smooth and as one of Australia's largest WordPress development companies, we have the professional team to help your business get online stress-free. Our web design packages have flexible pricing and allow an end to end ongoing solution that also keeps your overall website costs down.
If you're looking for a new website for your business; plan, research and make sure that you are getting your money's-worth. At Magicdust, we know that we can provide quality at an affordable price, and we work with you until the end. To find out more about our website design pricing and how we can help your business
Locations & Services
Providing website design Melbourne, Brisbane and Sydney wide for over a decade, we are experts at keeping the costs down while delivering high-quality websites. As a full service digital agency we specialise in website design and development, online marketing services, mobile responsive design, ecommerce services and logo design and SEO services. Boasting some of the most experienced Brisbane, Melbourne and Sydney web designers, we are trusted by more than 10,000 small businesses.
The 8 Things You Must Know Before Hiring a Web Design Company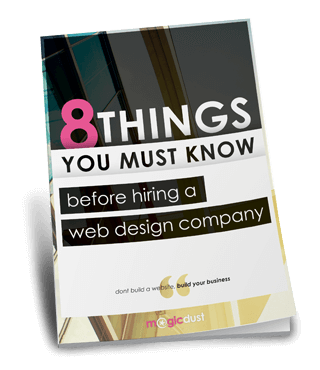 Save time
Avoid common mistakes
What should you expect to pay?
Know what is industry best practise
Make an informed & confident decision
"Thanks for saving me hours of time! This report made hiring the right website company simple."
Download The Free Industry Report!