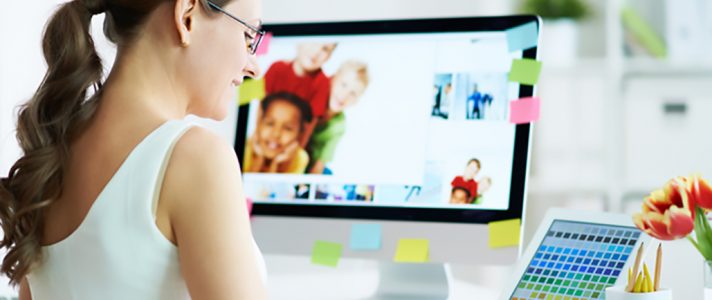 9 Trends A Web Developer Should Integrate In Website Design
All website developers have to look at two things to maintain and increase customer engagement – design and functionality. Poor user experience will have a negative effect on your blog or website. With so many websites grappling to capture the attention of the audience, it's crucial for any website developer to adopt new trends without compromising user experience.
Here are nine trends that web developers can integrate:
1. Videos That Capture Visitors
About 65% of people are visual learners, and you want to use that to your advantage by having videos, not just text on your website. Videos can tell so much more than what simple text can communicate. With only 10 seconds to capture the attention of the audience, videos are a must-have for any website development project.
2. Advanced Design Elements For SEO Landing Pages
Walls of text are no longer a trend and SEO has evolved so that text is not the only thing that affects your ranking. With Google's emphasis on user experience, it's more crucial than ever to improve user experience by using design elements. Most users will only read about 20% of the text on a page. So, you should make wise decisions about what type of content to include and how to use elements to make visitors take action.
3. Google Fonts For Faster Websites
A website's speed is one of the factors affecting ranking and page visits. One way to improve loading time without abandoning your brand's focus on personality is by using Google fonts. With the help of Google fonts, you will get access to unique typography covering 135 languages.
4. Design For Mobile Users
Mobile traffic is exceeding desktop traffic which means that companies have to employ web development strategies geared towards mobile users. You need to have a website with a responsive mobile design to ensure that Internet users will be able to enjoy a seamless experience.
5. Prominent Buy Button
The one-click-buy patent just expired which means that there are more opportunities for people to have a better shopping experience. Knowing where to place this buy button will be crucial in clinching that important sale.
6. Using Accelerated Mobile Pages
When you are looking to increase the traffic to your website, you should employ Accelerate Mobile Pages. In fact, getting more traffic could be crucial to creating a mobile-first experience.
7. Clean But Bold Design
More and more companies are opting for big and bold design elements including videos with geometric typography and hero images. As a matter of fact, B2B companies are also employing these techniques.
8. Active Chat Sidebars
Chatbots and live chat functions are more common than ever, and the right-bottom portion of the web page is reserved for these practical functions. More websites are reserving the sidebar as a space to display the user's most recent history with a website.
9. Interactive User Experience
It's not unusual for consumers to have high expectations for a brand or company. To capture a bigger market, you need to meet the expectations of these individuals all throughout the sales funnel. This experience should be interactive, and there should be an engagement between the potential customer and your brand. You need to find a way to cater to impatient customers and give them a good impression of what your company has to offer.
These are just some of the emerging trends web developers need to look into to create a website that will attract the attention of potential customers.