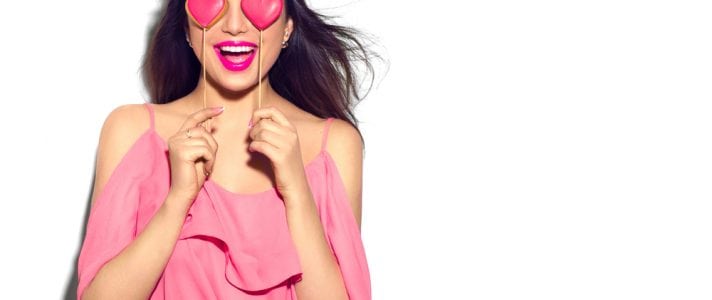 7 ecommerce trends to embrace for 2018
Ecommerce businesses are so popular these days, people now think about online shopping as much as they consider shopping in a brick and mortar store. Many local brands have opened online stores to cater to the needs of their customers wanting to buy online. People today also don't always have the luxury of time to go to a physical store to do their shopping. It's not surprising why the ecommerce industry has grown and thrived.
Today, there are tons of websites on the internet competing for the attention of customers. Websites with captivating designs and easy navigation attract more traffic and sales. And since more people use smartphones to access the internet, websites which are responsive on all mobile platforms also are at a clear advantage.
Amazon is likely the biggest online player today, and it's not surprising since they always roll out innovative updates and keep one step ahead of their visitors. Ecommerce businesses have to implement the latest technologies in web development to be on top of their game. Impressing users is the first step in attracting more customers. Ecommerce companies have to constantly keep up with the trends to stay engaging and competitive in the business.
2018 Ecommerce Trends for Web Design
With a new year ahead, here are some trends to look out for in 2018.
Optimizing Ecommerce Websites for Mobile
Mobile shopping and ecommerce are becoming synonymous. Mobile shopping went toe to toe with online shopping using desktop computers and looks like it's winning. Forecasts reveal mobile shoppers will eventually exceed online shoppers who are using a desktop computer.
Thanks to mobile shopping, ecommerce businesses saw a spike in sales by a significant amount. Research reveals mobile shopping will continue to be on an upward trend since more customers prefer searching for products using mobile devices compared to laptops. Online businesses have to keep up with this trend by hiring the right development company who can help foresee and implement new innovations.
Increase in mobile payments
The forecasted increase in mobile payments will accompany the rise in mobile traffic. Hence, ecommerce businesses should provide convenient and user friendly mobile payment gateways. Without this feature, an online business will lose sales since customers have little patience for clunky websites. Providing a safe payment gateway which allows customers to pay for their purchases right away is one way to build a loyal customer base and increase conversion rates.
Fast loading speed and clean web layout
With the mobile revolution, customers will become more concerned about the amount of data it costs to access a website. Service providers limit data available to the customer based on their mobile plan. So, ecommerce companies should look into minimizing the amount of data needed to load their website.
One way to do this is to limit the number of products on one page. Instead of listing all 100 products, limit it to 10. Websites with efficient loading speeds will always have the upper hand especially for customers who are conscious about their data consumption.
Left hamburgers will gain more popularity
Hamburger menus became a thing in web design as mobile first design dominates, and they might continue to stay relevant in the upcoming year. A lot of websites use the hamburger menu. And designers in different parts of the planet follow the same trend, but there might be slight changes in 2018. The hamburger menu will most likely be on the left side. Many sites already implemented this change.
Brighter color schemes
Websites will become brighter in 2018, and colour is deemed to be among the crucial changes in web design. The explosion of colours will become apparent in ecommerce websites to capture the attention of website visitors. Companies in website dev have to prepare for this trend, to plan ahead of time and integrate it into their suggested design templates for 2018.
Greater use of motion animation
A cool trend might take the ecommerce industry by storm in 2018. Animation will continue to be an effective method to let customers know about a company's products and services. Motion animation will provide a richer shopping experience and provide the entertainment factor customers look for on various sites. Design trends should include animation and investing in this trend will be worthwhile in 2018. Shopping experience is the key to bagging customers and it will precede higher sales conversions.
Utilising voice search in shopping
The year 2018 will also put voice search as a primary shopping functionality. Many ecommerce websites already allow customers to use voice search, but it will become mainstream in 2018. With greater reliance on digital assistants, this trend will attract more traffic and make your website more appealing to online shoppers.
Free shipping offers and quick delivery
Flexible payment methods is already a given. Next year, the emphasis will be on faster delivery and free shipping offers. Ecommerce websites will focus on getting the product to customers on time. There's also a growing trend towards offering a 24-hour delivery time for customer orders.
Final Thoughts
Innovation is a necessity if you have an online business. The competition is relentless and you will lose customers if you can't keep up with trends. The bottom line is this you need to look into the upcoming web design trends for ecommerce and find a way to integrate these trends into your website to keep up with the growing and competitive market.