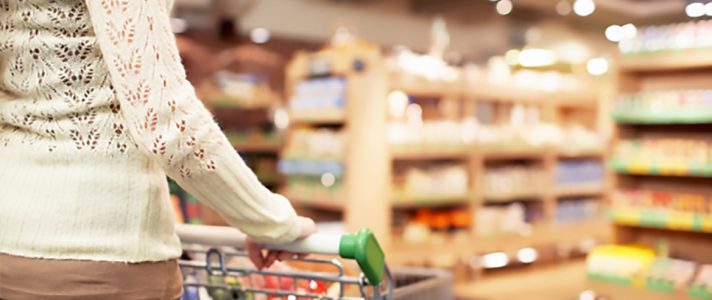 5 Ways to Reduce Your Cart Abandonment Rate
Shopping cart abandonment is one of the most common roadblocks retailers experience when trying to increase their sales. According to Web Strategies, 59% of people shopping online will abandon the items in their cart. To reduce the rate of cart abandonment for your online store, try these five tactics.
Assure Customers of Your Store's Security and Privacy
Buying online has improved greatly since its inception, but most customers are still wary of handing out their credit card information over the internet. Your customer needs to be assured their information is safe before they buy. One of the simplest and best ways to assure customers of your website's security is to ensure you have an SSL certificate installed and that all your security seals are placed in a prominent position particularly during checkout.
Bonus Tip: Place your contact information so that it is easy to locate and be available to all inquiries within 24 hours. 22% of people who abandoned their carts were unable to find a retailer's contact information, making the website less credible in their eyes.
Showcase Stock Availability
When people place an item in their cart only to find it is out of stock at checkout, they will abandon their cart and be irritated with your store. To prevent this, consider showing the stock availability on each product page. If there is plenty of stock, the page should simply read "In Stock." If you are running low, tell the customer how much there is left. And, of course, if you are out of stock, tell them up front and let them know when you're expecting more to become available.
Bonus Tip: Tell customers when the estimated date of delivery is for each product if using standard shipping. 19% didn't want to wait for purchase to be shipped and purchased offline instead.Display Shipping Fees Well Before Checkout.
Speaking of shipping, your cart abandonment rate will decrease if you display the shipping fees well before the customer gets to the checkout. 57% of people who abandoned their cart didn't want to pay shipping and 41% used the shopping cart for research to determine shipping costs. Estimate the total cost of a product with shipping and taxes on the product page or offer a flat rate and the customer will be more likely to make it through the entire buying process.
Bonus Tip: Offer customers the option to check a box so their shipping information is copied into the billing information form if the same. This makes the checkout process more convenient for the customer.
Take Advantage of Cross and Up Sell Opportunities
Now that your customers have made it to the checkout page after you have made the previous changes to the retail experience, it is time to cross and up-sell. Based on what is in their shopping cart, recommend similar or add-on products that will be useful. Include the price of these items on the checkout page to help shoppers justify adding it to their total.
Bonus Tip: Adding thumbnails of each item in the shopping cart increases conversions by 10%.
Make the Checkout Process Simple
15% of people abandoned their carts because checkout process too complicated. There are a few ways to fix this. Offer a guest checkout option for those who don't want to create an account to checkout. Give customers a progress indicator so they know how much longer there is until purchase is complete. On this progress indicator, label each step so they understand what is coming next. You can also condense similar steps into one page so there are not as many pages to click through.
Bonus Tip: Make changing the quantities, removing items, or changing color options easy in the cart without having to leave the page. You also want to offer multiple payment methods so every customer is catered for.
Making the customer buying experience easier will help reduce your cart abandonment rate. However not every abandoned cart is a lost opportunity. If you have a cart abandonment program in place you will be able to capture the details of those who have abandoned and follow up with them to try and recover the sale.
Interested in a Cart Abandonment Campaign for your eCommerce Website? Contact us to discuss the options we have available.