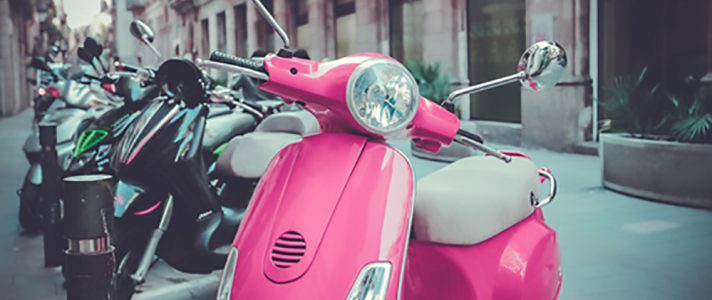 4 Ways Colour Will Rock Your Web Development
Colour is essential, useful, and important to a web designer or web developer. Colours express emotions that set the vibe for a website design. It captivates users and draws them into a unique browsing experience. Using vibrant colours in different ways is becoming more and more popular. There are plenty of colour schemes emerging, and one of these colour schemes is using vibrant colours.
Here are some rocking techniques and bonus rock star points to help you discover the different ways to ace your web development.
Monotone
The monotone technique is regarded as one of the creative ways in bringing in a highlight colour to your web design. The colour palette in monotone is composed of one specific colour and a blend of shades and tints. The neutral colour gives off a classic look. It is also fun and stress-free to think of your colour palette. It is important to note that in choosing the colour and shades, you must consider the message that you want to get across.
Rocking points:

Monotone greatly improves content readability with its simple background. As an extra tip on making your web designs rock, add typography that gives off a statement. Overall, this colour scheme is simple yet it doesn't shy away from giving users a great experience.
Duotone
Duotone is the term used when pairing images with two different colours. You can play around with this colour scheme plan and choose whether to use colours with two contrasting shades or two similar shades. This colour technique is slowly gaining popularity as we see it in different platforms and media.
Rocking points:

Duotone is a great way to increase content readability by giving contrast to the text. It also helps set the appropriate mood and create the ideal atmosphere for your web design.
Gradients
Gradients are making a comeback on web browsers, but with a slight tweak on its look. Modern gradients are characterised by complementary yet multiple high contrasting colours. You can use different or similar hues in creating this technique. Gradients can have different styles such as gradients radiating from the center, falling vertically, or horizontally.
Rocking points:

Gradients rock because of one word: modern. Using this colour scheme evokes vibrant feelings of modernism without the dullness. It is also pleasing to the eye which in turn makes for a visually appealing way of communicating to your users.
Overlays
Overlay is the term used in graphic design when you filter an image with the use of a coloured lens. Creating filtered images is quite simple to do. The effect can be created by covering an image with a semi-transparent or semi-opaque coloured screen. Overlays have been around for some time, but lately, this technique's popularity is growing.
Rocking points:

Overlays are great when you want to direct the focus on design elements. Users tend to focus more on the content, text or image when using the overlay effect.
To Rock or Not?
Is there a perfect colour scheme? Is there a wrong colour? The answer to these questions is one big no. We believe that playing with colours and experimenting with your design technique will help you figure out the right one for you. While it may be true that what is right for one, cannot be right for everyone, still it doesn't necessarily mean that everyone's colour technique is wrong. The thing that matters is how you rock your colour schemes and make it work for you.
Visuals are a very important part of your website, and ensure you also take time to build out all other important aspects of your project while in the web development phase.