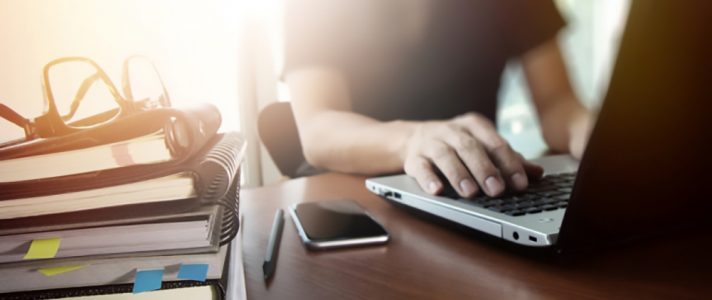 4 Steps Your Web Designer Can Use to Get Your Website Shining
Want your website to make a real impact? Try these four tips that can help guide your web designer into making your website shine! These tips are to increase your chances of being found by your ideal customer, and then getting those people to convert into a sale as often as possible. After all, what more could you want for a your website?
Websites are important, it's essentially the end of your sales funnel. All of your marketing efforts end with your website. If it's not working, it can greatly impact your profitability exponentially.
The main piece of advice to take is to put yourself in the position of your client. How can you make this as simple and painless as possible for them? Can you solve any pain points that current users have with your website? Where are the most drop-offs occurring? Once we know this, we can improve the design.
So, ready to learn about the four main steps your website designer should consider while building your website?
Attract
You need to know who your audience is and what they're looking for. What do they search for? Those keywords are gold. Where do these people spend their time? And how can you get those people onto your website? Keywords are the main takeaway here that can impact your website design process.
First Impression
When your visitors first land on your website, do you deliver what they are there for straight away? You need to ensure that their needs are met immediately. Ensure that relevant links are obvious and load times are reasonable. Whether they want to view a contact form, a gallery, packages, products, an about page, whatever it may be, find out and then give it to them as soon as possible before they bounce.
Engage
Have you got what it takes to sell your product in images and text? Then you have to do so well. Give the customer the necessary information that they need to make their purchase. You need to be able to get them to the buying stage on your website. Whether you use copy, rich media or something else, ensure that you are engaging.
Contact
There is nothing worse that not being able to find a contact form on a website when you want more information. If the customer wants more information, they're interested. Whether you have a contact form, phone number or live chat feature, make it as obvious as possible, because the sooner you can respond to them, the more likely they are to purchase.
If your website design company can nail these four key principles, your web page design is going to be great for your business.
Website designers usually have a good grasp of these concepts, but hopefully this helps everyone considering a website design refresh.
Recommended article: A Profile of Our Adelaide Web Design Projects