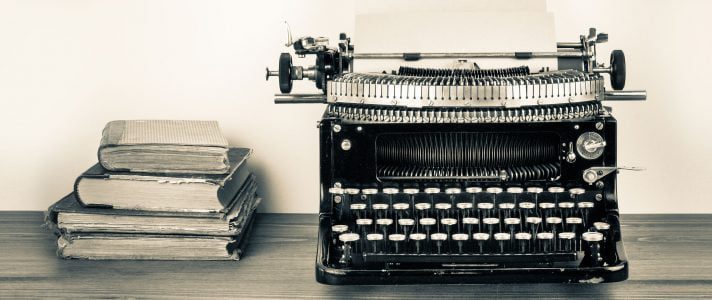 3 Tools to Help You Manage Your Customer Review Program
When you're trying to establish a strong reputation in today's online marketplace, customer reviews are one of the most powerful ways to make your company stand out and attract new business. They are a key element of a strong online marketing strategy. However, keeping on top of requesting, posting and monitoring customer reviews can be time consuming.
Here are 5 tools to help you to grow, streamline, automate and manage your customer reviews program.
Location-Based Apps
This is a great way to get your business noticed, and get positive feedback.
Set your business up on sites with location-based features such as Yelp, Foursquare, TripAdvisor, Facebook or Google Local to encourage your customers to check-in when they are nearby.
Apps for these services can also automatically display promotional alerts to increase sales and prompt them to leave comments after visiting your premises.
People can view, submit and share reviews on these sites or via the apps, making it an extremely easy and automated process for both you and your customers.
Use window stickers, pop up materials and site logos to make people aware of your presence on any sites that you are using to direct them to read or submit reviews.
An added benefit of having reviews on these sites is that they tend to perform extremely well in local search listings, giving you a stronger presence for competitive terms where your own site may be struggling.
3rd Party Review Services
Enjoy a completely hands-off approach to gaining customer reviews with turnkey solutions from providers such as WoMo, eKomi and Trustpilot. These sites automatically follow up with your customers to secure review and then store them in a central place on your profile.
As with most review sites you cannot edit or change submitted reviews, although most will give you the option to approve them before they are published. Bear in mind that censoring reviews too often can make your profile look fake, and that even negative reviews can offer insight for future customers.
One benefit of such systems is that your staff do not have to invest time in chasing customers for reviews. Another is that reviews requested from and submitted through dedicated review sites may be seen as more objective.
The downside is that such services remove the personal touch that your business can offer by reaching out directly to customers.  They also often come with a price tag that might not be an effective investment for smaller businesses.
Brand Mention Tools
Customer comments are not always formal reviews.  They can take the form of social media posts, blog comments or forum entries. Customers may talk about your business on their website, or spread the word (positive or negative) on any number of online profiles.
Hear what people are saying about your business by setting up a strong reputation monitoring system. While there are plenty of companies that offer this service, there are some free and effective tools that work well for small businesses.
Google Alerts is simple to set up and you can choose to receive email alerts every time the search giant finds a mention of a specific word or phrase, including your brand or product names. Subscribe to get alerts daily, weekly or as soon as they are found.
Run a search for your business name on SocialMention to see a comprehensive report of all mentions across over 80 social platforms.  The results include the most recent mentions, as well as some nice visual reports of sentiment and related keywords used when people talk about your business. Subscribe to the report, bookmark the RSS feed or export the data as a spreadsheet for further analysis.
If your company has a large number of customers then it might be worth considering paid options such as Mention or ReviewTrackers which offer advanced reporting and functionality to let you find and manage customer feedback.
Review Aggregate Services
The Get5Stars service goes a step beyond the two types of services above to solicit as well as curate reviews from a wide variety of platforms.
They offer a system that can automatically follow up with your customers to seek reviews, combined with a powerful search feature that pulls in all reviews for your business from other platforms such as Facebook, TripAdvisor, Yelp and Google. They also offer you effective reports to let you see how your business is performing.
Display their widget on your site to easily show off your average rating along with selected comments.
The system is surprisingly affordable for the rich set of features it offers to small business owners.
Whatever tools and services you choose make sure that there is someone in your team who is responsible for managing your customer review program.  Requesting, checking and following up on customer reviews should be part of their regular tasks each week to make sure that unhappy customers are contacted to address their complaints and glowing testimonials are showcased.