Australia's Leading
Website Design Agency
Get In Touch For A Free Quote
TO HELP US SERVE YOU BETTER, PLEASE ANSWER THE FOLLOWING QUICK QUESTIONS
The Essence of Great Website Design
1. Beautiful Design
Statistic: "48% of people cited a website's design as the number one factor in deciding the credibility of a business." – Ironpaper
The "look" of your website is the very first thing a visitor will experience. We all process visual stimulus about 60,000 times faster than we process text. So as a result the way that your website looks is the first and most important opportunity to make a first impression and influence your audience.
The look of your website design is going to be perceived as a direct representation of your product, brand and company. According to Kinesis, once your website loads, users form an opinion in less than 0.05 seconds.
If your website design has a below average visual appearance visitors will consciously and subconsciously perceive your company to be below average. Visitors will be more inclined to remain on your website if it's aesthetically appealing and visually interesting. They will also be more likely to return and to share your website with others. So it is very important that your website design is professional, welcoming and aesthetically pleasing.
The best web designers will ensure that visual design is an essential element of the website.
2. Optimized for the User
Statistic: "By 2020, customer experience will overtake price and product as the key brand differentiator" – Walkerinfo
Visiting your company website is almost always one of the first experiences a customer will have with your brand. And the experience that the user has is critically important in terms of how they relate to, perceive and engage with your company, product and brand. If their experience is time consuming, difficult and frustrating that is how they will perceive you. On the other hand if it is easy, efficient, and helpful, that is what they will project onto your brand.
There are four key principles that need to be followed to ensure that a website is truly optimised for the user.
VALUE PROPOSITION
One of the most important things you can do to improve your website visitors user experience is to explain who you are, what you do, who you do it for, and why you're the best choice. This is generally called a value proposition and it needs to be short and to the point, only 1-2 sentences in length. Studies show that people spend an average of only seven seconds or less on more than 90% of the websites they visit. So your value proposition should be front and centre on your homepage.
CONVERSION PATH
There needs to be a logical and natural pathway (or pathways) through your website that both serve the website visitors needs and also guide them to the ultimate conversion goal that you have for them eg. purchase, enquire, subscribe etc. This pathway includes the website navigation and needs to incorporate every page within the website.
PERSONAL TONE
Connection is more important than persuasion when it comes to website content. Studies have shown that a conversational tone is more effective in engaging with website visitors than a more aggressive sales and marketing tone. Be more natural in how you communicate and you will connect with your audience.
SIMPLICITY
Simplicity and clarity in both design and content. By being minimal and on point you create a experience that is easy to navigate and understand. Don't be tempted by "more is better" only to end up overwhelming the user. You can still provide a lot of information, but it needs to be presented in a simple and clear way. WordPress websites can offer great simplicity!
3. Optimised for Mobile
Statistic: "Nearly 8 in 10 consumers would stop engaging with content that doesn't display well on their device." – Adobe
Today, everyone has smartphones and tablets, and they are constantly communicating and looking for information through these devices. With over 50% of people now using mobile devices instead of desktops, the majority of users coming to your website are likely to be using a mobile device.
When on a mobile device people often want, and expect, to have access to information quickly and easily. Research conclusively shows that if people using a mobile device come to a non-mobile optimised website they will spend less time on your website, engage with the content less, and are more likely to leave your website and go to your competitors.
And if that wasn't enough, Google is now penalising websites that are not mobile friendly. Google considers responsive web design so important, that it will now make your website less visible in the search results if it is not mobile friendly.
A mobile responsive website is no longer a luxury. It's a necessity. And it is an essential component of any great website design.
4. Technically Sound
Statistic: "40% of people will leave a website if it takes more than 3 seconds to load." – Econsultancy
The technology that your website is connected to and built upon is going to have a huge impact on the performance and reliability of the website and your ability to efficiently update content and interact with your visitors. How the code is written, the content management system, the hosting, and the ongoing security management of the website are all incredibly important. The repercussions, if not set up and managed well, are far reaching and ongoing, these include: bad customer experience, lost sales, your ongoing attention, time and money, and extreme frustration.
This whole technical component of your website development, however, is going to be for the most part quite out of your control. It's going to be in the hands of your website developer and host and that's why choosing the right web design company to partner with is critically important. You need to choose a company that is established, has been around for a long time, has a good number of clients, and who have a great reputation. Spending the time to make the right decision will be worth the investment as it will lay the foundation for a technically sound website, and experience, both for you and your website visitors.
For more information about our website services contact our friendly web design Sydney team.
Trusted by Leading Brands & Over 10,000 Businesses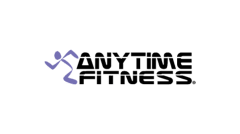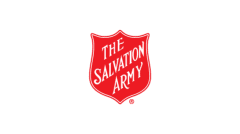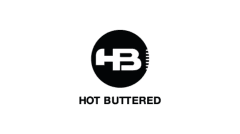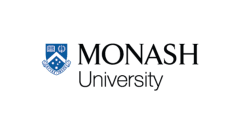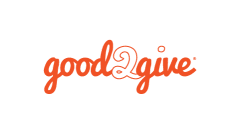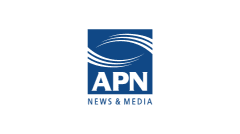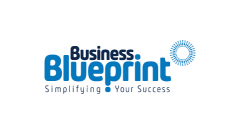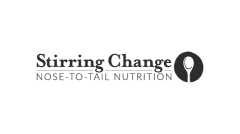 Magicdust have exceeded my expectations. They not only delivered on everything I asked for but their creative ideas and ongoing support have really helped me grow my business.
We engaged Magic Dust to help create a website that would get people's attention and were extremely pleased with the advice, support and quality service we received. We would definitely recommend their services to anyone looking to revamp or create a website.
Very reliable, predictable and friendly services. If you are looking for real value delivered, contact Magicdust.
I have been working with Magicdust for the past year and would highly recommend them. The entire team is incredibly professional, organised and efficient in their communication, and they are always looking to add value in any way possible. They offer a fantastic service and are a pleasure to work with.
Thank you magicdust for creating a logo and website for me. I am very satisfied with the entire process and the designs are fantastic! The revisions were always timely and the staff were friendly and always responded to my emails promptly. I would be happy to be back as a return customer in future!
As a new business, i've had an excellent experience with Magicdust. From the initial build of the website, to the changes to the website since my product has evolved, Magicdust has been helpful in every aspect. Their support team is especially amazing. Highly recommended.
Have now used MagicDust for two logo designs, both were amazing. their designers were so patient and responsive, but also able to guide me through my design to obtain a final product that was different but so much better than my initial brief. Ask for Emma, she was such a talented designer
We engaged MagicDust to build our business a new website. We hadn't updated our site in over 15 years. MagicDust was absolutely fantastic to deal with, they made the process simple and easy for us and we're constantly updating us with progress and designs changes. Any changes we requested were actioned almost immediately and the final product was fantastic. Highly recommend Virginia and all the team at MagicDust.
Great service, reasonably priced. Recommended.
Magicdust did an amazing job on my website. I would highly recommend them. Great job!
Magicdust did a fabulous job with my new business website. I could not be happier with the end result. They were very responsive throughout the process and delivered the vision I had perfectly. The process is very streamlined and I thought fantastic value for money. My needs were relatively straightforward requiring a brochure style website to establish an online presence for my brand. I would highly recommend to anyone looking to do the same.
I have been a customer of Magicdust for several years now and the service and quality I receive is fantastic. Highly recommend!
My team had an extremely positive experience partnering with Magicdust on our latest website, from the initial brainstorming, through to design, implementation, training and pre- and post going live support, the Magicdust team have been nothing but exceptional. Thank you!
The 8 Things You Must Know Before Hiring a Web Design Company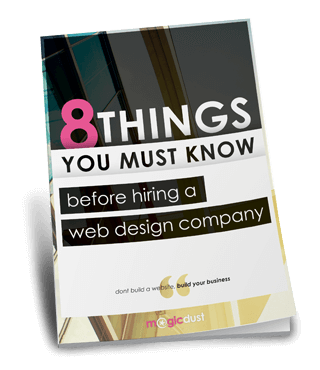 Save time
Avoid common mistakes
What should you expect to pay?
Know what is industry best practise
Make an informed & confident decision
"Thanks for saving me hours of time! This report made hiring the right website company simple."
Download The Free Industry Report!